MA experimental film students were shocked to discover that a screening of their work shown at the Institute of Contemporary Arts (ICA) had sold out last week.
The event, which took place for the third year in a row, is usually an extremely well-sold event but students were not expecting the outcome.
"I was really taken aback. I had to tell some friends that they couldn't come all of a sudden," said Nathalia Bell. "It definitely made the whole thing have a legitimacy and gravity, which told me that I was being taken seriously as an artist."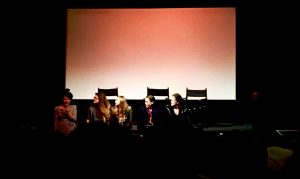 The interest from these extended networks and the students' friends and families in attendance meant numerous people were present at the screening.
"I am more than proud to say that the event sold out and I really can't believe it," said Liliana Colombo. "Showing my work at the ICA makes me very proud and excited by the fact many people are able to watch it in such an important venue in the country."
The event allowed students to have their work showcased in front of a large audience and participate in a question and answer.
Bell, whose poetic essay film 'Fatale Fantasy' was showcased at the event, said the ICA was "the place" for experimental and alternative film, which attracted such interesting and industry affiliated people.
"I feel privileged to have my film shown in such a central, prestigious location in London. I think it is amazing how this Kingston programme gives us this opportunity," said Bell. "It is really vulnerable to show your heart-invested work in front of a big crowd and then on top of that put yourself out for questions."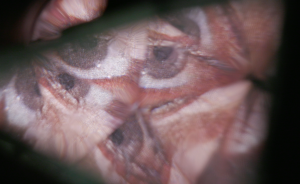 KU is one of few universities in the UK that offers a course in experimental film, meaning post-graduate students attend from all over in an attempt to further their career in the industry.
Colombo said: "I have thoroughly enjoyed the course at Kingston. It is one of the best decisions I have ever made in my life and I am not being overly dramatic."