Clubs and bars in Kingston will face a boycott today in response to recent reports of spiking taking place across the country.
The Girls Night in campaign was founded after reports of spiking by injection taking place in clubs in Edinburgh and Nottingham, and campaign groups have sprung up across the UK, including Kingston.
Katie Ward, a social work student who first made the Girls Night In Instagram account, said: "Personally I stopped going on nights out due to not feeling safe from harassment and spiking. I think a lot of women and marginalised genders feel similarly as myself."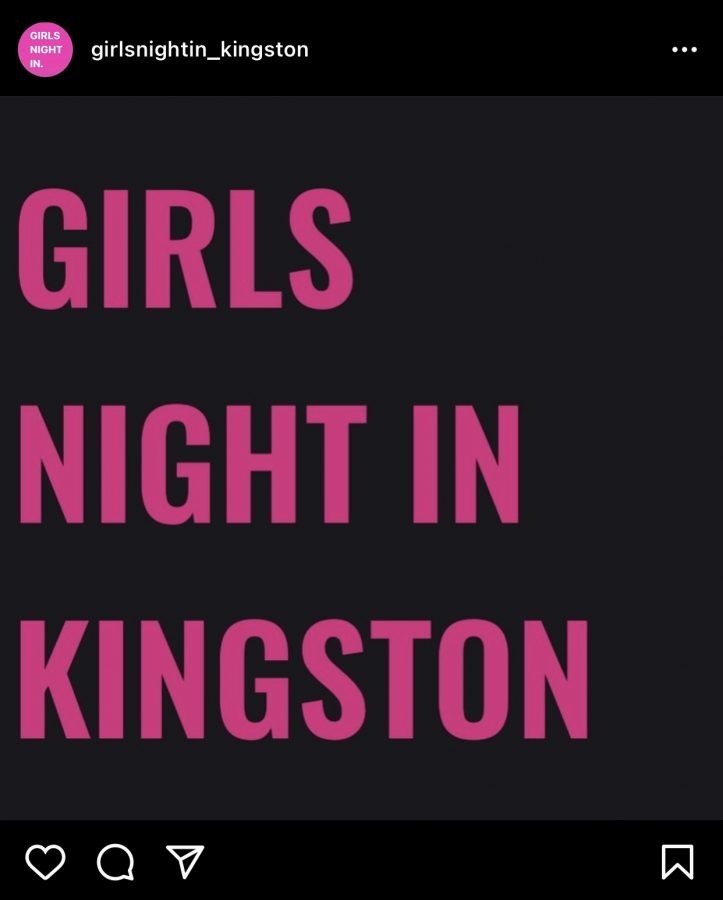 Girls Night In Kingston have been in contact with Pryzm in Kingston and said they have been reassured that measurements are being put in place to improve the safety of those out clubbing.
Stephan Currie, the general manager of Pryzm Kingston told the group: "We are aware that at the moment there is a lot of concern regarding drink spiking- both locally and nationally.
"This is something we take very seriously and we continue to work closely with Kingston Police."
There has been a boom in anecdotal reports online, with many people taking to social media to share their experiences of spiking whilst out clubbing.
Grace, 22, who took over the Instagram account on October 22, said she thinks people do not feel very safe when clubbing in Kingston.
"I know many people made comments in my Instagram Q&A of getting thrown out if too drunk and just left helpless," she said.
She also noted the issue of crowds spilling out into Clarence Street once Pryzm shuts.
The Union of Kingston Students released a statement yesterday expressing their support of the boycott.
They said: "Many of our sports clubs and societies [are] cancelling their Wednesday night socials to support the boycott."
The Union of Kingston Students also said: "We'll be working with our campus bars to ensure the correct protocols are in place to prevent drink spiking and provide support to students who may need it."
The premise of Girls Night In, while boycotting the clubs, is to find other activities to do indoors.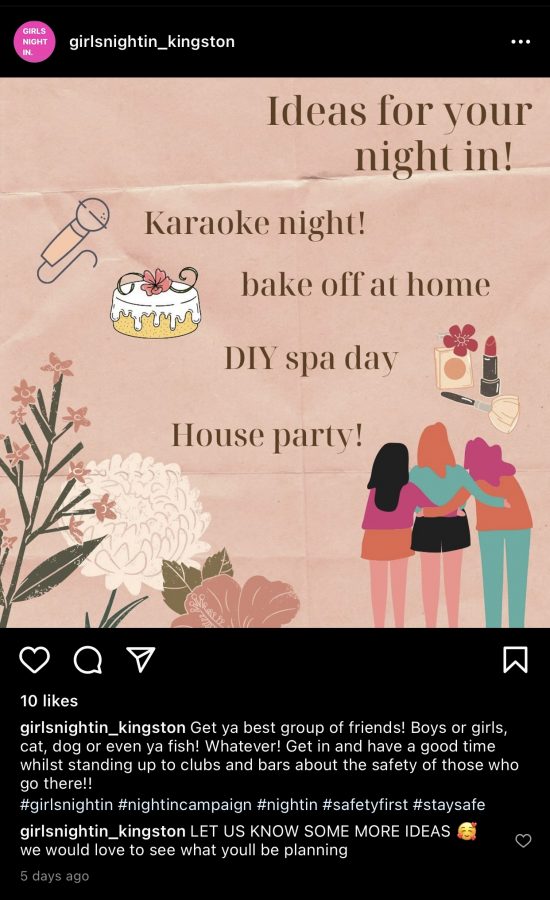 Ward said: "My friends and I are going to do some baking and watch a film, ideas such as movie nights and pamper sessions have been popular."
The Union of Kingston Students said it is here to support students and have asked students to email support@kingston.ac.uk if they need to talk to anyone about this issue.
For more information on drink spiking and date rape drugs, visit Drink Aware, an independent charity and alcohol advice service.