The Kingston LGBT+ society and Union of Kingston Students hosted an LGBT+ poetry panel yesterday evening at the John Galsworthy building on the Penrhyn Road campus.
Shane Simpkin, Chair of the KU LGBT+ society and LGBT+ officer for the university, hosted the panel of five LGBT+ poets, followed by a Q&A with the audience.
They said: "The poets were really amazing, it was really nice to have them. It made a different dynamic from our usual society events. Everyone was really engaged and I think they all loved it."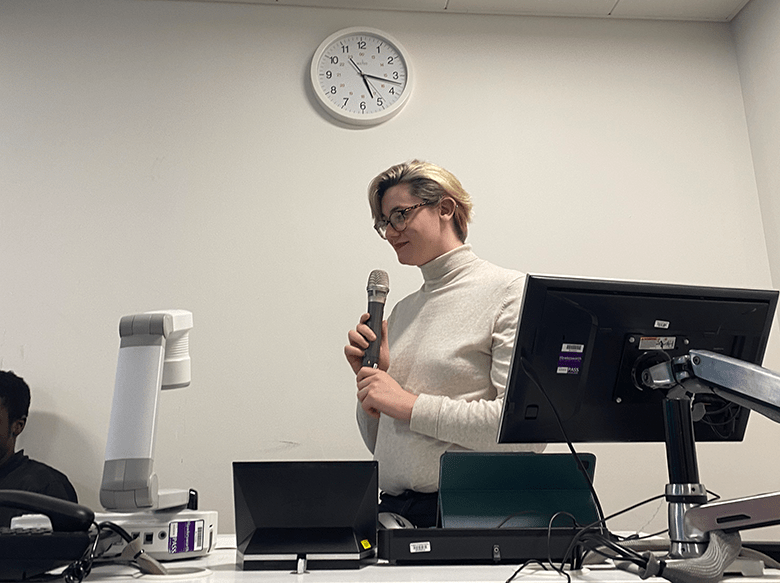 The evening began with introductions from the panellists: Abena Essah, Reece Lyons, Troy Cabida, Esme Allman and PJ (aka the Repeat Beat Poet).
Each panellist began by performing a piece of their poetry to the room, and were showered in applause from the audience.
A wide range of themes were explored in the performances, beginning with Essah's Before The Whitewash, a time travel piece and a testimony to the intersections of queerness and their Ghananian heritage.
Essah followed this recital with a song, sang in their Ghanian mother tongue, Twi.
Following was a piece from Lyons, The Devil Wears Ben Sherman, a play on words inspired by the film The Devil Wears Prada and also a humorous analysis of how people perceive gender.
Cabida explored his experience in navigating Grinder as a Filipino in Neon Manila a poem that highlighted the microaggressions he has experienced on the gay dating app.
Allman followed with a powerful piece, ´Where Things Shouldn't Be´, written in response to Deal Castle in Kent which looks over the sea all the way to Calais.
She described the castle as somewhere that "overlooks so much destruction and also stands from a guard to a border".
Lastly, the Repeat Beat poet recited Once I Get Out of Bed, a reflection on escapism and what happens when our forms of escapism are challenged.
"It's weird when that place of escape gets punctured by the constant carousel of public death that we see online of people who share identities with us," he said.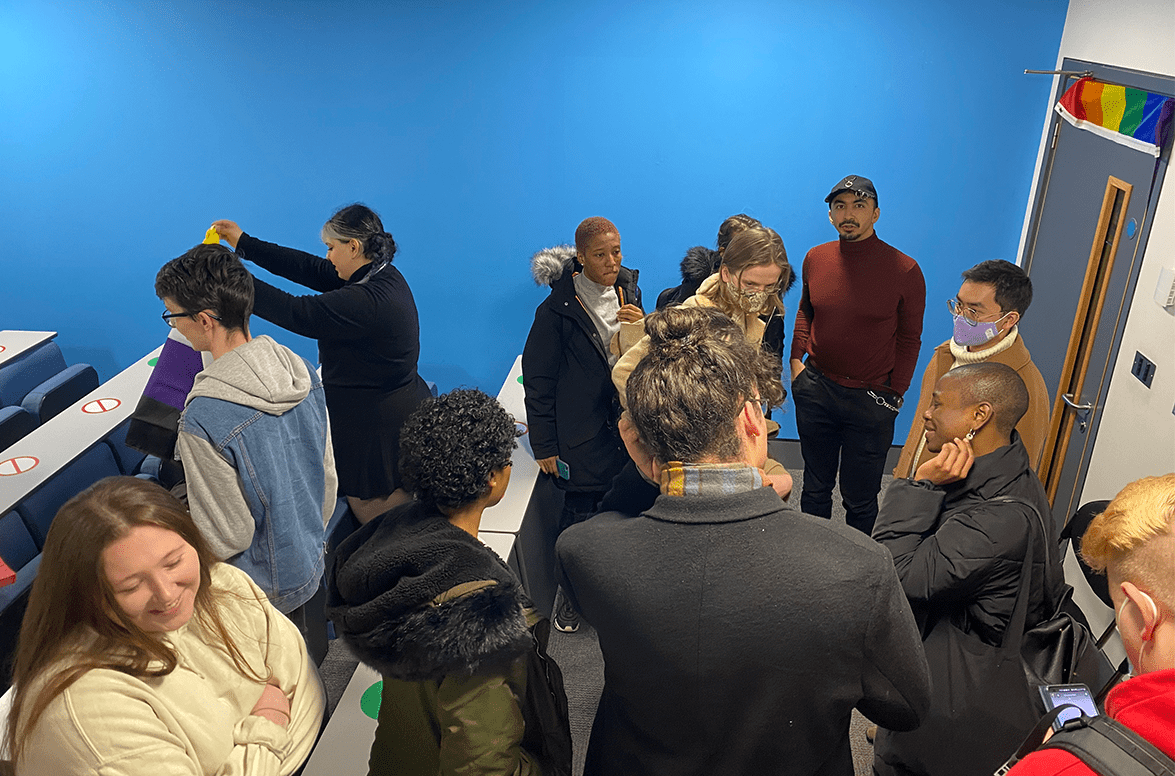 After the crowd had soaked up the poetry, a Q&A followed which provoked some interesting discussions surrounding poetry, language and identity.
Conversations continued once the panel had finished, and audience members were eager to thank the panellists for an insightful evening.
If you enjoy poetry and want to get to know a bit more about some of the panellists and their work, you can watch reporter Ella Devereux's full interview with The Repeat Beat Poet and Essah below.