"Let's just get back together, we should have never broke up."
Eleven years on from the release of Beat Again, JLS have announced that they are reuniting for a UK tour, something fans have been looking forward to since they split in 2013.
Fourteen shows were originally announced, but 15 extra dates were added due to high demand, including four London O2 shows.
So far, 20 shows have sold out, with more expected to sell out within the next few months.
The River has compiled a list of the most iconic moments Aston Merrygold, Marvin Humes, Oritsé Williams, and JB Gill have given their fans.
X-Factor
Coming second to Alexandra Burke in 2008, X-Factor-born JLS were always set to be big. The X-Factor days saw them perfecting their vocals, covering a plethora of songs, and most iconically, was the beginning of JB's famous "Merry Christmas" during their cover of Wham's song Last Christmas.
No doubt fans will be praying for a cover of the Christmas tune on their tour in December, and with any luck, JB will gift us with his cheeky "Merry Christmas" once again.
Everybody in Love
The second song released from their debut self-titled album, Everybody in Love, went straight to number one.
Not only was this a monumental song for the beginning of their careers, but it was also the round up to the end of their group.
"Now everybody say JLS, now everybody say JLS, forever, and ever, for you, I'll wait up, wait up for you."
And wait up is exactly what JLS fans did, and their reward? The Beat Again Tour in November and December.
Action Figures
The boy-band proved that they really did want to get everything under their belt when they released their own line of mini JLS figures back in October 2010.
As well as some scarily inaccurate dolls, the group of four also released their own range of equally terrifying bobbleheads, which was probably a step too far, eh boys?
The dolls have gone on to be collectors items for fans of the band and inspired other artists and celebrities to release their own mini mes.
Outta This World Tour
Perhaps a moment for the die-hard fans but their Outta This World tour titled after their second album set the bar high for all pop bands touring in 2010.
The four-piece opened their concerts in  true JLS style – flying over an audience of screaming girls while lit up by a billion lights in a convertible car. Let's not forget the visual spectacle on the stage too with the singing and dancing robots from their hit Superhero.
Condoms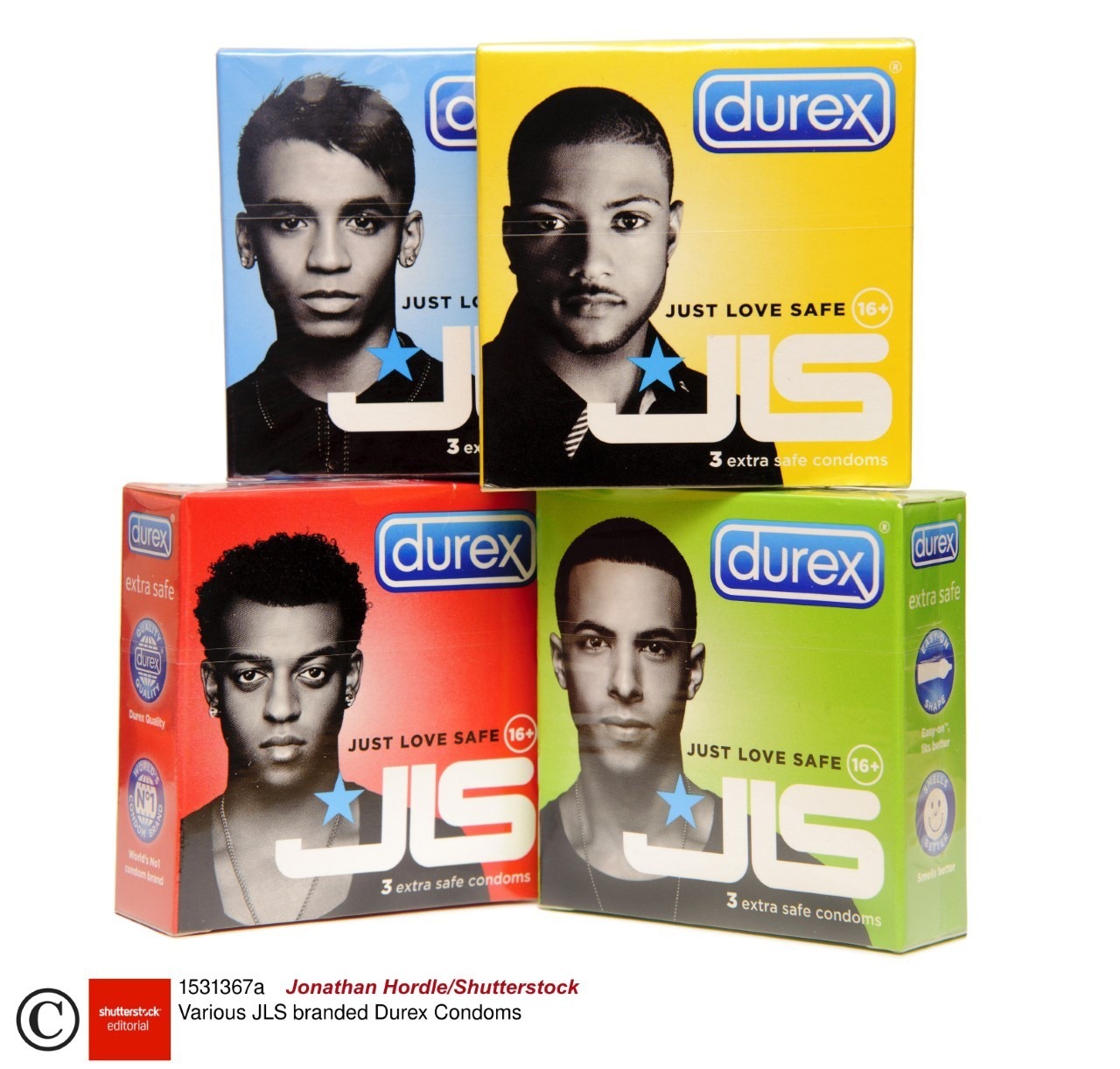 For a boy band with a predominantly pre-teenage girl fanbase, bringing out a range of condoms described as "slightly thicker" with "extra lubrication" was the weirdest, yet most iconic, marketing ploy.
They spawned an era of young girls preaching about practising safe sex before they even understood the definition of sex, and for those who were old enough to be engaging in intimacy, were faced with the difficult decision of choosing which band member's face they wanted on the box.
The biggest disappointment? Besides the box and wrapper, they were just your bog-standard condoms (and they weren't even their signature band colours).
Tinie Tempah collab
Remember Tinie Tempah?
He was one artist who put his stamp on rap music around the same era as JLS and in an unlikely collaboration, they joined forces for single Eyes Wide Shut.
It was the third single released from their Outta This World album and group member Marvin said that: "Tinie Tempah was the only person we could imagine featuring on the track because of how big he was."