Kingston University lecturer Jan Goodey, 57, has pleaded guilty to causing a public nuisance after protests which disrupted traffic on the M25 earlier this week.
Goodey, from Brighton, appeared at Westminster Magistrates Court on Tuesday along with two others.
Just Stop Oil protests took place on Monday and Tuesday and caused blockages to the M25 in Essex, Hertfordshire, Kent and Surrey.
Goodey was arrested at junction 16 of the motorway on Monday.
Police forces from the four locations along with the Metropolitan Police have since charged 22 people.
Among them was Roger Hallam, the co-founder of Extinction Rebellion, who was charged with conspiracy to cause a public nuisance.
Jan Goodey was remanded in custody and will appear for sentencing on Tuesday November 29 at Westminster Magistrates' Court.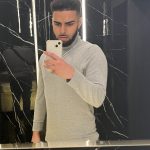 Sport Editor for the River 2022-23. I enjoy writing match reports and like to keep up with sports news mostly Football.
@WDSJourno