The recent opening of grocery store Aldi in Adam's Walk in Kingston on February 16 was well-timed with the release of a customer satisfaction survey that same day, ranking the student-loved supermarket as the joint third most popular in the country.
Waitrose and Marks & Spencer topped the list which was compiled by Which?, and based on "customer satisfaction and the likelihood of recommending the store to a friend".
More budget friendly and student favourite shops including Sainsbury's, Tesco and Asda tailed at the end of the list.
Kingston University filmmaking student Molly Key, 20, was surprised by this, as she tends to do her shopping at Sainsbury's, and finds most students follow suit.
She said: "The most popular student shop is probably Sainsbury's, just because they have fair prices and are very well known.
"I will shop anywhere though, I like to get organic food which is quite unlike most students. I don't mind spending a little extra on something I know is better for me."
The layout and friendly attitude of the staff in Waitrose has landed it first place in the survey for three years running now, with M&S's 'dine-in' offers helping the store take second place for shoppers.
Though Asda scored highly on good value and prices, the food quality was only marked as average, leaving it in last place.
According to Which?, Aldi and Lidl tied for third place and were "evenly matched", both scoring high on value for money.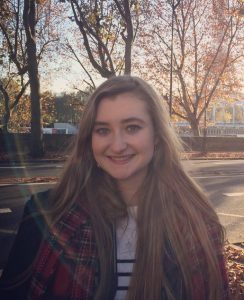 Students in Kingston had mixed reactions to the survey.
Key said: "I had no idea Lidl and Aldi would be that popular. I think people always associate 'cheap' with 'bad'."
Becky Harrison, 21, a Kingston University Music and Drama student, was less surprised by the results.
She said: "Waitrose and M&S aren't necessarily the cheapest of supermarkets but I do believe they offer the customer a lot in return for the price paid.
"It's interesting to see that Aldi and Lidl are ranked higher than Sainsbury's, Tesco and Asda.
"To me this suggests that the latter three are struggling to compete with the lower prices of Aldi and Lidl."
Aldi's new branch in Kingston follows an announcement made in September 2016, after a record-breaking sales year convinced the company to open 70 new stores across Britain, spending £300 million on revamping the company.
Harrison was pleased with the opening, not only for grocery shopping but also for student job opportunities.
She said: "In January, The Independent claimed that Aldi is the highest paying supermarket in the U.K., paying £9.75 an hour in London, so I think it is very valuable to have an Aldi in a town such as Kingston where many students are seeking well-paid, part-time jobs."
The store in Kingston has opened where budget supermarket Lidl was previously located, occupying the spot on Adams Walk almost a year after Lidl chose to shut their doors and transferred to Wimbledon, building a larger store there.
Harrison supported this, and said: "Having recently visited Aldi, it seems to offer a little more than Lidl in terms of the quality of its products, so perhaps it is for the best that Aldi replaced Lidl."
Marketing management student Jocelyne Arana, 21, also welcomed the opening of the budget supermarket, and said "I liked Lidl because it was cheaper and in a good location, but I'm excited for Aldi because it means there will be a cheaper option once again."
Aldi opened its doors in Kingston on February 16th, and features newly designed areas for alcohol and food-to-go.