Art students at Knights Park were given four days to exhibit artwork for the general public to view last week.
KU art students were briefed last Monday that they were to hold an exhibition displaying pieces of artwork that they had created over the summer or since starting back at university.
The showing took place at Knights Park campus on September 29 and saw the fourth and fifth floor art studios covered in paintings, ornaments and performative pieces.
Fine art student Ella Johnson, 21, said: "My piece was called 'ordered chaos.' It was a chance for all years to exhibit some of the art they've been working on over the summer which will then lead to discussions and criticism to help us kick start the year with loads of ideas."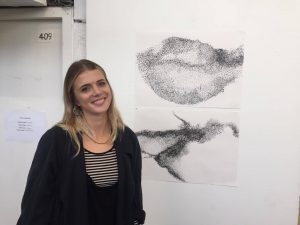 The exhibition was free for the general public and alcoholic drinks were served at £1 each.
Students felt that it was an overall success and displayed the talent of KU students.