A KU illustration graduate appeared in the Sky Art's Landscape Artist of the Year TV show on November 13.
Lorna Wheele, a Brighton based illustrator who graduated from Kingston last year, was chosen to be one of the 48 artists from 1,500 applicants to appear on the show.
"I didn't believe it at first, and then they started emailing stuff and it wasn't until the day of filming that it really hit me, what I was actually doing," the illustrator said.
Wheele, 23, explained that each artist participating on the show, which was taped in June, was given a little pod with an easel to draw the landscape at Viking Bay in Broadstairs, Kent.
"We were sat in front of a pier bit and it was such a hot day and all of these people just arrived, so it was quite cool. We were just drawing the landscape for four hours and interviewed us while we were there," she said.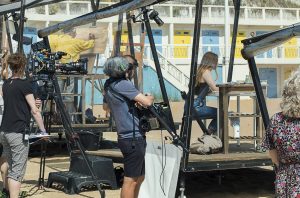 "After I had my break, I wasn't nervous anymore and that's when I actually just enjoyed it. All the pressure was gone. It was amazing to be able to do what I do comfortably on my own in front of thousands of people"
She added that she was one of only two or three other artists that were "straight out of University" and that all the participants on the show were in their 30s, 40s and 50s, but that did not stop them from getting along.
"All of them were so just so nice, we were all just friends straight away. I don't know if it was because it was such a surreal experience for all of us to be put in this position but the vibe for the whole day was just so happy and friendly," she said.
Wheele also explained that she was very happy with how she came across on TV, and she thought she explained he style and process well.
"I didn't cringe once! The judges only had good things to say which is amazing. Couldn't have gone better," she said.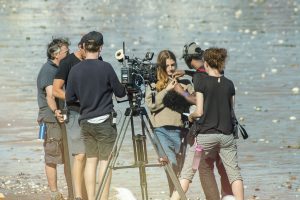 Her third year in Kingston was beneficial to the experience, Wheele said, since it was when she discovered how much she enjoyed drawing on location and when she got to practice it thanks to her tutors' encouragement.
"Drawing on location is really difficult, so we just kept on doing it and kept on going out on little group trips and doing it, so it just gave me the confidence," she said.
Wheele's mother is also an illustrator, so she said that she grew up in an environment where everyone enjoyed it and was encouraged to do it from an early age.
She mentioned that the experience of appearing on the programme has given her "massive confidence" to keep pursuing her illustration career to not give up.