Katy Portell's life was saved 23 years ago – with the help of an eight-year-old boy called PJ.
Katy, 27, a master's student studying public relations and corporate communications, was born in Houston, Texas with several congenital heart defects and was the donor recipient of PJ Wolf's heart valve when she was four-years-old.
PJ had died in the hospital from injuries resulting from being hit by a car while on his bike.
His parents then made the heartbreaking decision to donate parts of his body to save others.
She saw in the new year with her donor family this year and discovered that it was PJ who had helped to make the decision to donate his body to others.
Katy said: "What I came to learn was there was a news story about someone needing a transplant on TV one night and PJ came to his mother afterwards and said he wanted to donate a kidney because you only need one.
"This little boy had spoken up and if that family hadn't had that conversation I might not be here."
Katy said that it is incredibly rare for organ donor families and recipients to meet let alone for the families and recipients of tissue donation to meet.
She said: "It was very nerve-wracking; it didn't hit me until the day before, after years and years of thinking about who my donor was and finally learning that I was going to meet the family."
She had a long time to think about what she was going to say but she still did not know but she told me how she knew she wanted to run and hug her.
Sheila, PJ's mum, said that she had nothing to be nervous about and she told Katy "Don't you ever underestimate that you are our hero you have fulfilled our child's dreams how could we not be anything proud."
PJ's mother said that he was a prince; he was the youngest of four with three older sisters. The Wolf family told Katy that they could see parts of PJ in her. Katy agrees with them; she believes her and PJ have a lot in common.
Katy said: "He had the most adorable smile. He was a very bright light; he was energetic and funny. He was apparently very mischievous and had the spirit of an adventurer.
"His mother said Indiana Jones was like a soulmate for PJ. His mother said he had a fierce heart and it was right for me."
Katy and PJ had very similar childhoods with lots of playing outdoors and quality family time.
They even found out that the two families used to live half an hour away from each other when they all lived in Texas.
Katy said: "I have watched on TV before when donor families and recipients met and ended up as a puddle of tears because it is so emotional. I never thought it would be my meeting.
"We talked a lot about how it feels like meeting long lost family members or discovering family you didn't know you had. We brought in the new year toasting to extended family."
She decided to try and find her donor family after working as a public speaker to promote organ and tissue donation and to share its life-changing affect.
She said: "My parents weren't told anything about my donor, I was never told anything. I didn't fully realise what all of it meant until I got much older."
"…For one family to have suffered a great loss and in their time of tragedy their selflessness and generosity supported the decision to give life and to think of another family and to save them from the same tragedy. There's nothing like it. It's selfless and beautiful."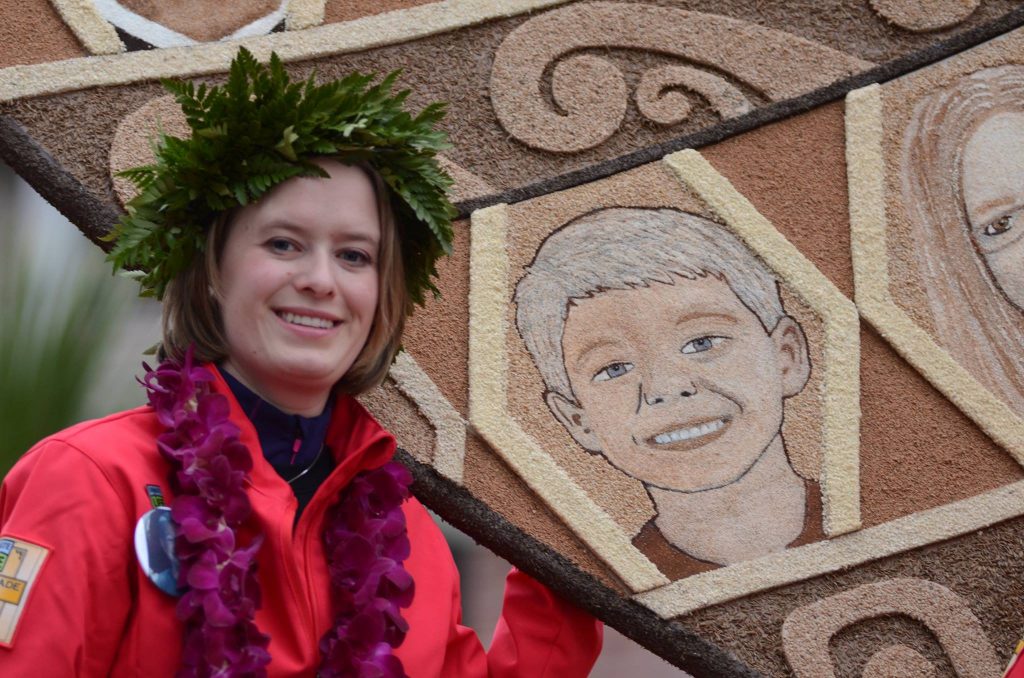 It took her two years to find the information she needed to contact her donor family. It was a battle to hunt down information that was now decades old.
She recalled sitting at her desk, crying out to her colleague that she had found the company that facilitated her donation.
She still vividly remembers them saying they still had all her records intact and that "it was a miracle".
Katy described being shocked when she discovered her donor, PJ, was only eight-years-old.
She said: "I always imagined my donor had surely lived more life than me.
"I don't know why given the fact I received my gift at four-years-old, I guess it makes sense but I just always imagined it would be an adult."
Katy said this changed the letter she wrote to the family, she recalled sitting at her kitchen table balling and pouring her heart out.
What came next was the hardest part of the whole journey.
She received a reply that included pictures of PJ, her donor.
She said: "You're meeting someone who means so much to you, saved your life, and you're learning about them for the first time knowing that they're gone. That's the nature of donation."
They continued to keep in touch but Katy thought that as she had come here to Kingston to study her masters that she would not have the chance to meet them until she finished her degree.
It was by chance that a friend who was creating a float to celebrate organ and tissue donation in the Rose Bowl Parade.
Rose Bowl parade in the US is a national parade held every year in California, US on New Year's Day. This year was the 128th year of the parade.
The parade coincides with The Rose Bowl which is an annual American college football game.
The float was created by the Donate Life Comittee which features organ recipients, donor families and mosaics of organ donors.
Katy was invited to ride on the float next to a mosaic of PJ by a friend while Donate Life and the organizations who over saw Katy's donation facilitated the meeting between Katy, her family and the Wolf family.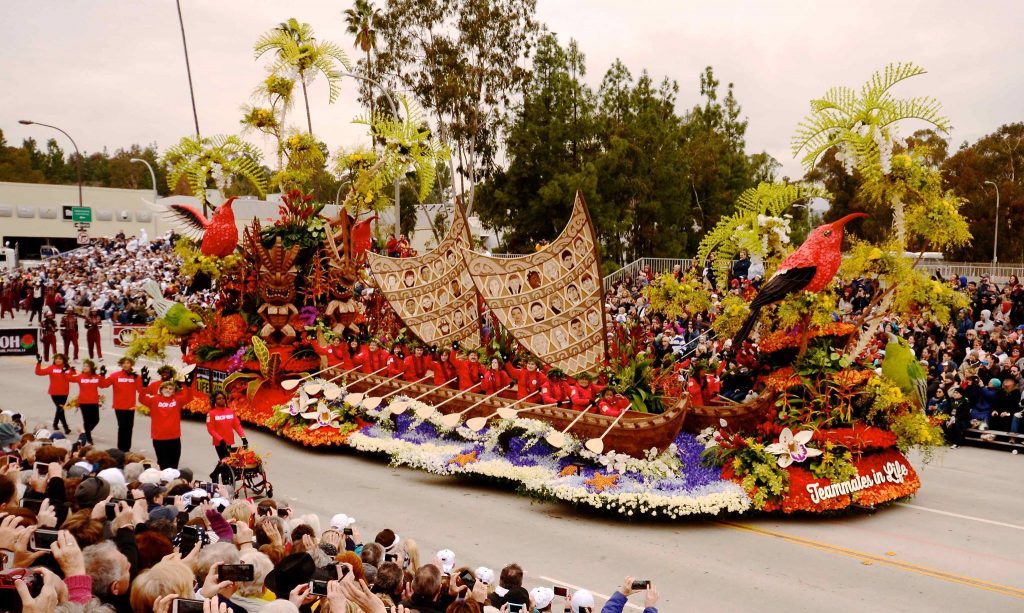 The meeting was covered by local and national news outlets.
Katy described how she feels working to promote donation is her calling and that it is why she is studying her masters in here at Kingston.
She wants people to stop and think about donation and get the facts if they have questions, to have a family conversation, and to register their decision so it is known at the appropriate time.
She has been a public speaker and advocate for 10 years but has taken time out for her studies.
She said: "Our mission is to raise awareness, promote public education, and empower people to make their donation decision."