There is murder, blood and a complex love triangle but all of that becomes surplus subplot when Oyinkan Braithwaite's My Sister The Serial Killer makes you question just what lengths you would go to in order to defend your family.
We meet our narrator the older, more composed Kerode when she finds out that her attractive but mercurial younger sister Ayoola has killed again.
The third time Ayoola has slain one of her boyfriends after an argument, though suspiciously she never had a "mark on her face", something even her protective older sister acknowledged.
A self-defence link is tenuous at best but that will never stop Kerode displaying what can be cleaned with bleach, ammonia, tenacity and a desperate need to safeguard one's younger sibling.
Kerode's struggle between backing her younger sister but also making sure she never kills again comes to a head when Tade, a charismatic doctor who is the subject of our narrator's unrequited love, begins to show an interest in Ayoola.
It is not your typical love triangle but this is not really a typical crime fiction either, it is a moral dilemma.
Three murders makes you a serial killer but you may read Braithwaite's first foray into novel writing and sympathise or even root for the book's resident murderer, not because you relate to her but because you know an Ayoola.
Your Ayoola may be more charming than you are and may attract the type of romantic attention you can only dream of but even if it feels like they do not appreciate every time you bail them out, you will endeavour to rescue them every time.
Because they are your family and you love them, it is the type of protective nature that Braithwaite may herself identify with as an older sister.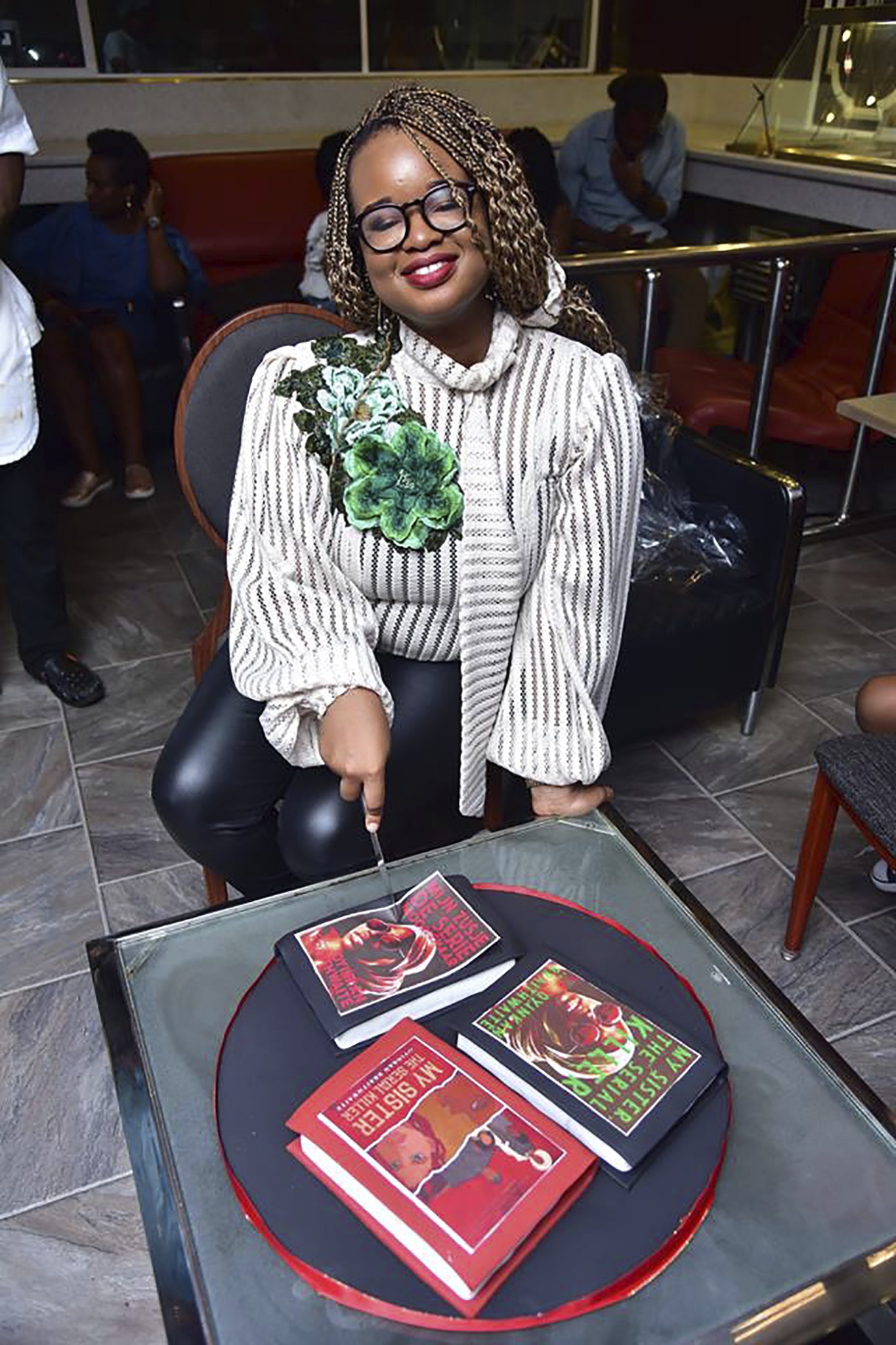 Combining this morality with the artistic licence that comes with being inspired by the Black Widow spiders who eat their male mates when they are done with them, makes for a compelling read.
There is also the back drop of Lagos and its quiet corruption, typified by the police officer who wanted 5,000 naira for returning Kerode's car after taking it as evidence whilst investigating the death of Femi Durand, Ayoola's ex-lover.
Not to mention the family dynamics and the mother who forever imbues favouritism on the younger of the two siblings as Kerode fades into obscurity – yes middle children, there is something in this novel for you too.
Yinka, a nurse with a poor work ethic to rival Chief Wiggum's and "bad hygiene" Mohammed, employees at the hospital Kerode works at make My Sister The Serial Killer an even more entertaining read.
As does the hilarious moment when a comatose patient who Kerode has opened up to during the novel wakes up from his vegetative state and remembers that "your sister is a serial killer".
Braithwaite gives each chapter a name rather than a number and it is on the sixth "Father" chapter that we see who the real villain of this story is.
Of course the kin of a man who literally places his cane on a mantelpiece for all to see would embrace violence too.
[toggle title="Braithwaite: A Background" state="open" ]Oyinkan Braithwaite, who studied law and creative writing at Kingston, worked for a Nigerian publishing house but hoped to send a novel to an agent before her 30th birthday.
She told The Guardian, who tipped her as one of the best novelists of 2019: "I asked myself: 'Are you really going to turn 30 never having sent out a novel to an agent? You say you want to achieve this dream but you have not even tried."
Although My Sister The Serial Killer is the first novel Braithwaite has had published, her short story The Driver was listed for the 2016 Commonwealth Short Story Prize.
Dr Adam Baron, an associate professor at Kingston University, said: "I remember he very well, she was a great student. What she has done is wonderful but not surprising to me. We have ordered plenty of copies for the LRC to support her." [/toggle]