No criminal charges will be brought against a Northampton nightclub after a 19-year-old KU student was crushed to death.
Laurene-Danielle Jackson, who was studying psychology and criminology in her second-year, was crushed to death when "disorder" erupted at the Luminar Leisure-run nightclub Lava & Ignite in October 2011.
The Crown Prosecution Service (CPS) said there was "no realistic prospect" of conviction following the tragedy due to "insufficient evidence".
After an investigation by Northamptonshire Police and Health and Safety investigators from Northampton Borough Council, the CPS was asked to consider the offence of gross negligence manslaughter against the club's general manager and head of security.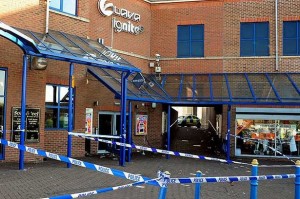 Dan Jones, of the CPS Special Crime Division, said: "There is no evidence of any previous issues with overcrowding at this location in the club.
"[There is no] sufficient evidence to show that the manager deliberately disregarded people's safety; as soon as the crush began to develop he took steps to try and stop it.
"In light of all this evidence, there is insufficient evidence to provide a realistic prospect of a conviction for gross negligence manslaughter.
"The death of these two young women on a night out with friends is a real tragedy and our thoughts remain with the families of Nabila and Dani. We have written to them to explain our decision in detail."
An estimated 1,500 students from around the UK attended the hip-hop and R&B night at Lave & Ignite and witnesses said students rushed for the exits following an announcement that coaches were leaving soon to take them home, when the fire alarm went off causing  added confusion.
A friend who was with Jackson at Lava & Ignite, but who did not wish to be named, told The River in 2011: "It was jam-packed and people were climbing over each other like animals. We were told she must have fallen or been pushed down the stairs."
He described the intense heat, crowding and sense of danger among the 1,300-plus in the club and said: "I do not want this to happen to anyone else."
Jackson, who lived in Shepherd's Bush at the time, died in hospital of her injuries two weeks after the incident.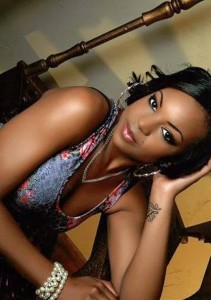 In a 2012 press release, Jackson's parents, Angela Ferdinand and Ronato Jackson, stated they wanted answers so they could try to understand why they lost their daughter: "Laurene-Danielle was only 19 and still had a lot to give in her life and we just need to know what happened.
"We do not want Laurene-Danielle's death to go unanswered."
A spokesperson for the Luminar Group LTD stressed they had nothing to do with the Luminar Leisure and could not comment on the case.
Luminar Leisure went into administration soon after the incident and ceased trading in 2011.
Nabila Nanfuka, 22, from North London, who was studying leisure and tourism at the University of Northampton, also died following the club disorder.