Poised to be another fantastic year for book lovers, 2020 is already promising a bright and dazzling range of novels. From heartfelt family moments to flesh-eating cannibals, there's plenty of new titles coming out this year for you to sink your teeth into. That being said, here are seven books coming out over the next seven months that we just can't wait for.
Tender is the Flesh by Agustina Bazterrica (Pushkin Press, February 2020)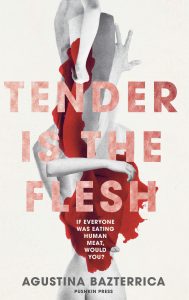 When animal meat becomes poisonous, it's only natural for the human race to supply a new kind of meat… 'special meat' – human meat. Marcos is in the business of slaughtering humans; only no one calls them that anymore. One day, he's given a specimen of the finest quality. He leaves her in his barn, tied up, a problem to be disposed of later. But the specimen haunts Marcos. And soon, he becomes tortured by what has been lost – and what might still be saved. If everyone was eating human meat, would you?
Tender is the Flesh is a gripping and shocking book, that will have you turning pages and second-guessing what your roommate may taste like.
Our House is On Fire: Scenes of a Family and a Planet in Crisis by Greta Thunberg & Family (Particular Books, March 2020)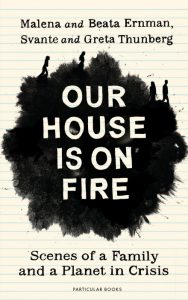 Swedish environmental activist, Greta Thunberg and family navigate their way through these dark times in this gripping insight. Greta's awareness as an eight-year-old of the climate crisis, her diagnoses of autism and selective mutism, and her sister Beata's response all culminate in heartfelt and desperate human moments. And then, one day, fifteen-year-old Greta decides to go on strike.
The family describes ways to strengthen, heal, and act in a world that, now more than ever, needs a little bit of kindness. This isn't a book you should miss.
What's Left of Me is Yours by Stephanie Scott (Orion Publishing, April 2020)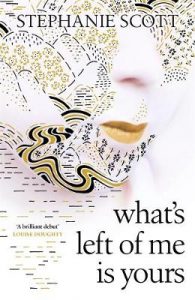 Stephanie Scott's gripping debut What's Left of Me is Yours follows a young woman's search for the truth about her mother's life – and her murder. When Sato hires Kaitaro, a wakaresaseya (literally "breaker-upper") agent, to have an affair with his wife, Rina, he assumes it will be an easy case. But Sato has never truly understood Rina or her desires and Kaitaro's job is to do exactly that – until he does it too well.
Inspired by a true crime, What's Left of Me is Yours questions where we draw the line between passion and possession.
Clap When You Land by Elizabeth Acevedo (Harper Collins, May 2020)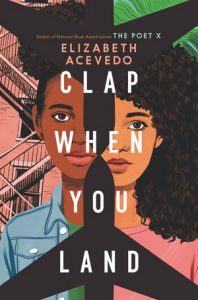 National Book Award-winning and New York Times bestselling author Elizabeth Acevedo's young adult novel, Clap When You Land, is bound to be an emotional and bittersweet hit. Camino Rios lives for the summers when her father visits her in the Dominican Republic. But one summer, Camino arrives at the airport to see crowds of crying people… Back in New York City, Yahaira Rios is called to the principal's office, where her mother is waiting to tell her that her father, her hero, has died in a plane crash. Just when it seems like they've lost everything of their father, they learn of each other.
Acevedo writes about the devastation of loss, the difficulty of forgiveness, and the bittersweet bonds that shape our lives.
You Exist Too Much by Zaina Arafat (Catapult, June 2020)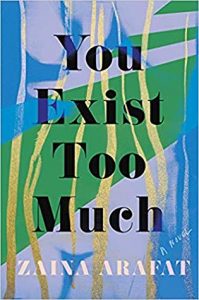 A twelve-year-old Palestinian American girl is yelled at by a group of men outside the Church of the Nativity in Bethlehem. She has exposed her legs, an act they deem forbidden, and their judgement will follow her through adolescence every step of the way. When she finally admits to her mother that she is queer, her mother's response only intensifies a sense of shame: "You exist too much."
You Exist Too Much is a captivating story that brings our most intense longings to the forefront of literature —for love, belonging, and a place to call home.
Poor by Caleb Femi (Penguin, July 2020)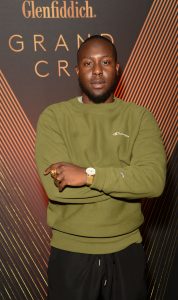 "What is it like to grow up in a place where poverty and criminalisation lay the roadmap to maturity through trap houses and gangs; where a teenage boy can be shot dead by another teenage boy at a funeral; where the same police officer who told your primary school class they were special, stops and searches you at 13 because 'you fit the description'; and where it is possible to walk two and a half miles through an estate of 1,444 homes without ever touching the ground?"
Caleb Femi, the poet and first young people's laureate for London, combines poetry, original photography and intimate storytelling to explore the trials, tribulations, hopes and dreams of young Black boys growing up in Peckham.
Eight Detectives by Alex Pavesi (Penguin, August 2020)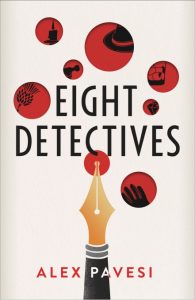 Claimed by Penguin as one of 2020's most meta books, when an ambitions editor visits a secluded author, she quickly realises all is not what it seems in his murderous stories, and the detail seems to contain clues to a real-life, unsolved crime. An intelligent murder mystery with a twist.
This could be one of the most original debut crime novels of 2020, and with gripping twists and turns to keep you satisfied, you won't see the ending coming.