The University and College Union has warned of possible strike action by lecturers across the country if they are forced to go back to face-to-face teaching when they don't feel safe during the ongoing Covid-19 pandemic. 
During the current lockdown the majority of university teaching is online and will remain so until lockdown restrictions are reviewed.
The UCU will ballot it's members to strike if they are told to resume on campus when they don't feel safe.
But how do students feel about the possibility of a strike when they have already faced so much disruption to their learning?
The worst time
"It's incredibly unfair for the people they are teaching," said Isha Khan from Bath University. Although she does understand why lecturers may want to strike.
"University students are having the worst time right now trying to meet their deadlines and simply not knowing how to.
"Learning online isn't the greatest at all, especially when we're all paying £9k and have been looking forward to going to university and getting the whole experience for quite some time now," Khan continued. 
Abbas Sherawala from Brunel University said that lecturers are "responsible for the learning of hundred-thousands of students" and it would be "selfish" for them to go on a strike "because of their personal problems."
Students are struggling and are worried that their grades will go down if the pandemic continues to intervene in their studies.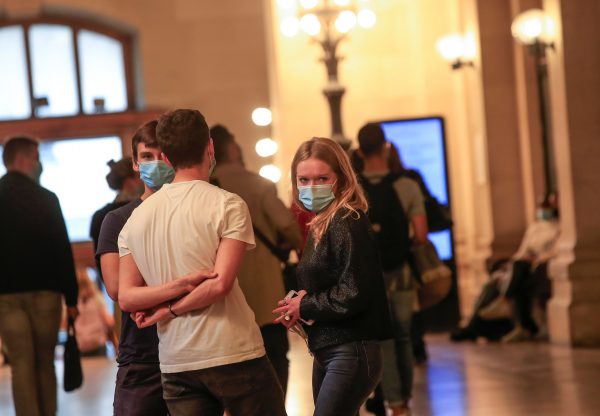 Nonetheless, there are university students who sympathize with their lecturer's well-being and would support their decision to go on strike if they were forced to resume face-to-face teaching. 
"They shouldn't have to be forced into a situation which is potentially unsafe for them and [their] families," explained Natasha Moore from Swansea University. 
Saying that the lecturers' strike would be "justified", she also emphasized that although "online learning may not be ideal, the risk to health and safety should be put first."
KU Senior Lecturer Clare Lovell said: "I don't think I would be happy though it is difficult to answer the question because it is hypothetical." She worries  that striking would "harm students" and said: "There are other forms of action that might be more effective." 
Another KU lecturer, who didn't want to be named, said that she wouldn't be happy to go back to work because having to teach on-campus was "very stressful" and "should only resume when it is safe for all to attend".
Referring to face-to-face teaching during the first semester, she also added that: "The majority of students chose not to come in but the lecturers had to be available for those participating online whilst still supporting those in the classroom."
Uncertainty over what will happen next remains as Boris Johnson looks to his next move. Some lecturers would be happy to resume normal teaching, other would not and students may be equally divided.