People in military uniforms and 1940s costumes descended upon Kingston County Hall yesterday, as the BBC1 drama The Outcast filmed scenes on site, with about 100 people working on set and in the production.
The Outcast, which will culminate in a two-part 90 minute episode July next year,  is based on a book by the same name, written by Sadie Jones. It is set in post-war Britain, and follows Lewis's (played by George Mackay) desperate struggle through love, loss and a life-changing trial. The trial scenes were filmed at the Kingston County Hall premises.
Author Sadie Jones was present at the film set, but said she would not interfere much with the acting and general production.
"People are surprised when they see me here, as it is not so common that the writer is present. I try to leave the job to the people who know it best, but I really enjoy being a part of the full circle – from writing the book and screenplay to actually seeing it coming alive," she told The River.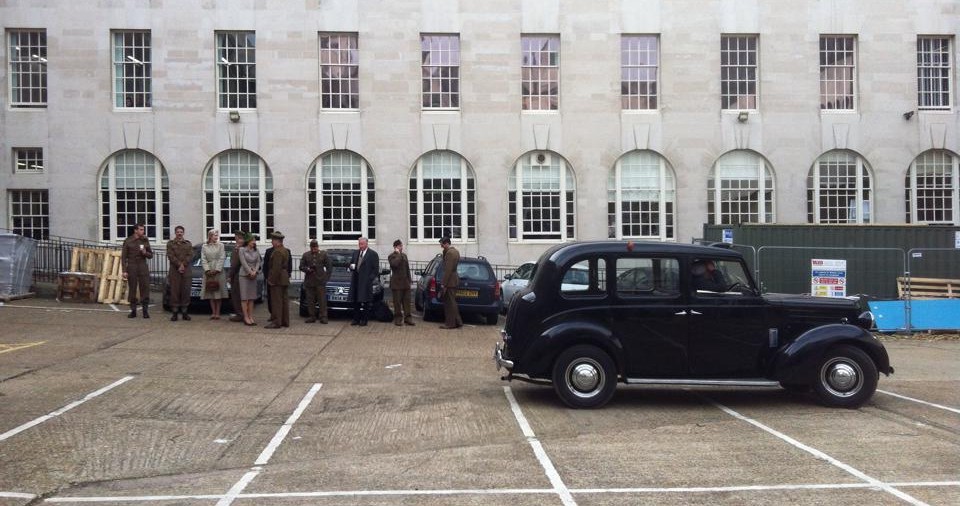 The period-drama bears some similarities with Downton Abbey, but according to the director's assistant Nikola Shiel, the target audience ranges from 18 years and upwards.
"The Outcast contains self-harm, violence and a few sex scenes, and it's a lot darker than people might expect. Even though it's a BBC period drama, we still want to tell show these darker elements that is not necessarily linked with that time period," she said.
The filming has been going on for eight weeks, and the scenes filmed in Kingston are the last to be filmed before shooting finished this Saturday. Shiel said she could not be happier about the Kingston location.
"The court and the prison scenes we are filming today look wonderful, and it's a real privilege to be allowed to film in beautiful buildings like this."
The 2 x 90-minute drama will be produced by Blueprint Pictures and directed by Iain Softley, starring Greg Wise, Hattie Morahan and Jessica Brown Findlay.