On Tuesday night Demi Lovato premiered the first two episodes of her new documentary where she talks about her addiction and her 2018 overdose.
The first two episodes of the YouTube Originals documentary cover the childhood traumas which led to Lovato developing a drug and alcohol addiction and include extreme details of her drug overdose on July 24 2018.
Episode One – losing control
The first episode lets the audience know that the documentary was originally supposed to premiere in 2018 but when Lovato overdosed they stopped filming until spring 2020 when she felt she was ready to discuss what happened.
The footage is shown of her 2018 appearance at Rock in Rio in Portugal with backstage footage of Lovato's phone call to her mum, Dianna, in which she tells Lovato: "That was the best show you've ever done and you know what? It's only going to get better from here," text appears at the bottom of the screen saying "one month before the overdose".
The footage from Lovato's Tell Me You Love Me tour shows the busy life she had when travelling and the impact this busy life was having on Lovato with her saying: "I've been working on trying to be free for 13 years of my life". She also admits she was only allowing the cameras to see the tip of the iceberg in her original documentary.
Dani Vitale, Lovato's former choreographer and creative director, said: "The US tour was absolutely a dream come true professionally but emotionally it was miserable."
The first episode goes back and forth from 2018 to her childhood, with Lovato discussing in detail her relationship with her dad and his death. Lovato said: "We had an estranged relationship so we weren't close… I resented him because he was an addict, alcoholic and was abusive to my mum… I cut him out.. It was causing more harm than good to have him in my life."
Tour footage was shown of Lovato on stage on her anniversary of six years of sobriety and she gave a speech to the audience in which she said: "Six years ago I was drinking vodka out of a Sprite bottle at nine in the morning, throwing up in the car and I remember saying to myself this is no longer cute… I'm just like my dad."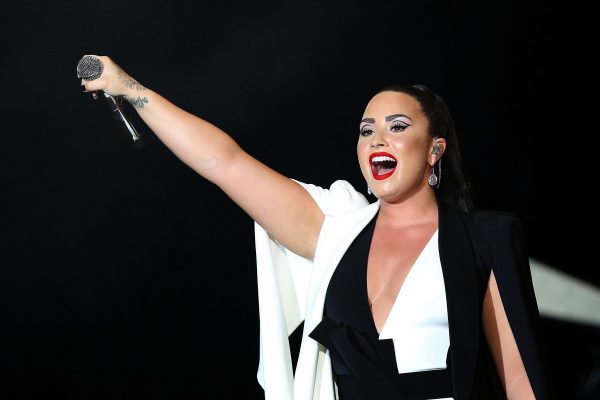 The episode also gave insight into Lovato's struggle with an eating disorder as well as addiction, Lovato's friend Sirah said: "Everyone around her had to be drug tested. She wasn't allowed to hang out with anybody that wasn't completely sober." Multiple members of Lovato's team also explain how they were told to be careful about what they eat around the singer and that there were a dietician and nutritionist on tour with them to control what she ate.
Lovato also discusses how she relapsed in 2018, a few months before her overdose, in which she said: "I had a photoshoot and I remember just thinking to myself I don't even know why I'm sober anymore… I picked up a bottle of red wine that night and it wasn't even 30 minutes until I called someone I knew who had drugs on them.
I'm surprised I didn't overdose that night… I ended up at a party… I just so happened to run into my old drug dealer from six years before… He had a duffel bag and I just went to town, I went on a shopping spree."
However, Lovato explained that she went on holiday to Bali and it was at that point she realised how dependent she was on drugs and that's when she wrote her hit song Sober. She said she stayed sober for most of the European leg of the tour but she said as soon as she returned to LA she "picked up where she left off".
As the first episode ends it shows Lovato on stage the night before her overdose forgetting the words to her song Sober then walking off the stage. Her sister, best friend and stepdad all say that Lovato is extremely good at "hiding what she needs to hide" and pretending everything is fine.
Lovato then said: "I met up with some friends, we went to several different bars… Around 5:30am I said I was going to bed but the reality was that I had just called one of my dealers over." Episode 1 ends with a skyline of LA and the 911 call of her overdose playing over the top.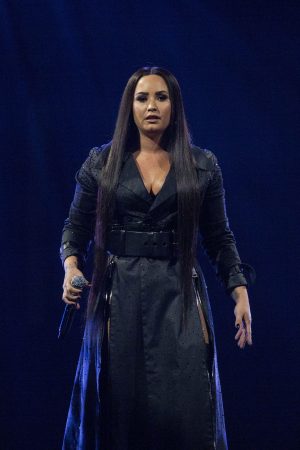 Episode Two – 5 minutes from death
The second episode picks up where the first left off with Lovato's former personal assistant, Jordan Jackson, explaining how she found Lovato overdosed in her bedroom. "Honestly I thought she was just drunk or hungover… I started to nudge her a little bit, she wasn't really moving."
Max Lea, Lovato's head of security and chief of staff, said: "I rang security and said Jordan just called me in a panic, I need you to go into the room now and tell me everything you see. She was propped up, vomit everywhere but she was on her back which wasn't good… I told them to put her on her side… I'm on my way."
"There was one point where she turned blue, like her whole body completely turned blue and I was like she's dead for sure../ It was the craziest thing I've ever seen," said Jordan Jackson.
Lovato's friends and family discuss how they found out about what happened with them all saying they received multiple messages saying "I'm so sorry" and "I'm so sorry to hear about Demi she's in our prayers."
The documentary also featured Dr Shouri Lahiri, Lovato's neurologist who helped her in the hospital who said: "Her oxygen levels when she came to the hospital were dangerously low… The longer you go with the brain starved of essential nutrients, the longer it's injured, the longer the recovery."
When discussing her experience in the hospital after the overdose, Lovato said: "I don't think people realise how bad it actually was, I had three strokes, I had a heart attack, I suffered brain damage from the strokes, I can't drive anymore and I have blind spots in my vision… I also had pneumonia and multiple organ failure."
The episode then went on to cover media footage and the response on Twitter from different celebrities many using the hashtag #PrayForDemi. "I'm really lucky to be alive. My doctors aid that I had five to 10 more minutes and had my assistant not come in, I wouldn't be here today," said Lovato.
The singer also said that when she woke up she was legally blind and that she couldn't even see her own sister who was sat next to her bedside.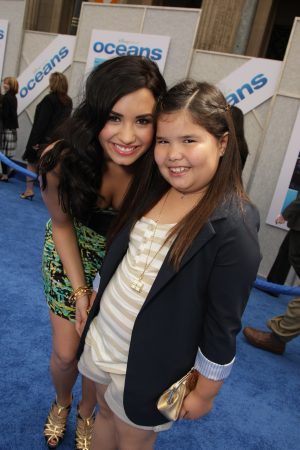 The episode also reveals that as well as the overdose that night Lovato got "taken advantage of" when she said: "When I was in hospital they asked if I had consensual sex and I saw a flash… I saw that flash and I said yes.. It actually wasn't until maybe a month after the overdose that I realised, hey you weren't in any state of mind to make a consensual decision."
The second episode ends with footage of Lovato in a butterfly garden and her saying: "It's a nice reminder that it wasn't my time, there was more life to be lived."
Other parts of her life that are expected to be featured in her documentary are her baptism in 2019 and her engagement to Max Ehrich which ended after four months.
The final two episodes will be released on YouTube at the end of March with several shorter clips already available to those with YouTube Premium.
If you need help or support on issues raised in this article then these organisations are there for help with assault and addiction. The Havens: 020 3299 6900. Addiction Helpline: 0203 553 0324