This week Channel 4 released a one hour documentary about Caroline Flack which showed the impact her fame and the media had on her mental health.
The documentary, Caroline Flack: Her Life and Death, included home videos from her childhood and documented her rise to fame, with friends and family discussing her life behind the camera.
Flack's mother Christine Flack talked about her early relationships and how they impacted her, mentioning how when a long relationship she had in Cambridge ended she took pills and ended up in the hospital. Both Christine Flack and Jody Flack, Caroline's twin sister, talked about how she "didn't handle heartbreak very well".
Throughout the documentary, it goes back and forth between Flack's childhood and then the circumstances that led up to her death on February 15 2020.
Her friends and family gave an insight into what she was like off-screen. "She was brilliant and she was just this kind of little, tiny little pocket rocket whirlwind of fun," said Dee Koppang O'Leary as she sat next to her husband Dermot O'Leary.
Her close friend and Xtra Factor co-host Olly Murs said: "I walked in and saw her for the first time and thought wow she was stunning, gorgeous and she was full of life.. at the time I was single and I think she was… straight away this chemistry came out of nowhere."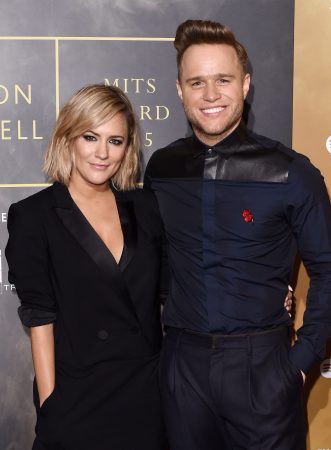 Caroline Flack and Olly Murs then hosted the X Factor together in 2015 but got fired on the day of the Final show after the series got extremely low viewing figures. Both Murs and Flack received a lot of hate online during the 10 weeks of filming the X Factor.
"Her rise to fame coincided with the rise of social media. I think she was in a weird kind of cat and mouse game with social media, with the press," said Dee Koppang O' Leary. "She hated it but she couldn't live without it," added Dermot O'Leary.
As well as discussing her career the documentary also discussed her high profile relationships with people such as Prince Harry and Harry Styles. Flack's family discussed how the internet went on a "hate brigade" after those images had surfaced.
One of Caroline Flack's former agents, Polly Hill, said: "[Social media] was slightly destroying her I would say, she was suffering basically… when you did see her face to face nothing would get mentioned, it would be a 'yeah I'm fine' whereas obviously, she wasn't fine."
After presenting the X Factor Caroline Flack then went on to present Love Island from 2015 until she stepped down in 2019 after allegations of domestic violence against her boyfriend Lewis Burton.
"It's three days after I've been arrested for having a fight with my boyfriend since then I've lost my job, the job I've worked all my life for," said Caroline Flack in a never-before-seen video captured in late 2019. "It was a fight… I've never hurt anyone in my life… the only person I ever hurt is myself," Flack continued as she broke down into tears.
Once Flack had left Love Island the media coverage and social media backlash increased massively. One example shown in the documentary is from campaign group Fathers4Justice which posted a photoshopped image of Caroline Flack holding a sign that said 'This is what a domestic abuser looks like' with the hashtag #AbuseHasNoGender which when created, went viral on Twitter.
Flack's mother Christine Flack said: "She'd had bad press before and she'd get over it, but there was always a way out… but she couldn't, this time she couldn't see, she just couldn't see a way out."
Her first court appearance was December 23 2019 after being accused of assaulting her boyfriend, to which she pleaded not guilty. The documentary shows footage from that day with press and photographers surrounding her as she tried to make her way into the building.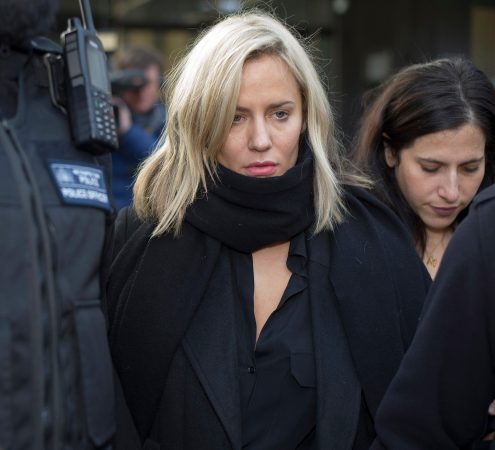 Although her boyfriend Lewis Burton was not present at all during the documentary it did show news footage which stated that Burton wanted the case against Flack dropped and was not happy with the ongoing prosecution.
When speaking about the court dates, Flack's twin sister Jody said: "From that day she was in a very bad way. I know her so I knew it was going to be unbearable… it was going to trigger all the things that she finds difficult. So it didn't just trigger one of those things it triggered everything in her life that she finds difficult."
Later on, the documentary discusses the news article published by The Sun on January 1 2020 which showed an image of a lot of blood on some bed sheets with the headline 'Flack's bedroom bloodbath' but what was stated in the documentary was that the blood was Flack's and that she had a history of self-harming but did not want that news to be made public.
"She had to have plastic surgery on her arm, where she'd cut it so bad… she did do that when she got really low, she'd cut herself before," said Flack's mother Christine Flack. "I think she realised that everything was going to be in the press and that they'd find out that she'd have these dark moments and she didn't want people to know that," continued Flack.
"I have never had the kind of exposure or press intrusion that Caroline had… that's ultimately what killed her, I believe, and I'm sure many others do," said Natalie Pinkham, TV presenter and friend of Flack.
Caroline Flack died on February 15 2020 aged 40 after taking her own life. The final scenes of the documentary show Flack's family members going through old photos of her and visiting a memory bench that they had made and reading the message engraved on the bench.
If you or someone you know is struggling with their mental health then call the Samaritans on 116 123, or email jo@samaritans.org (24 hours). You can also visit the NHS website for more information.