Moana has finally been released in the UK and it is definitely worth seeing.
Moana was directed and produced by Ron Clements and John Musker, she is another of Disneys non-European princesses. They did a great job telling the story of the troubles of an Island Chief's daughter in ancient Polynesia. Other movies made by both Ron and John are: The little Mermaid, The Frog Princess, Aladdin, and Treasure Planet.
Storyline:
Moana is the Island Chief's daughter and is next in line to rule the village. She lives on an island that is doomed to crumble to dust unless she travels to find and befriend the demigod Maui for an adventure across the seas to save her Island.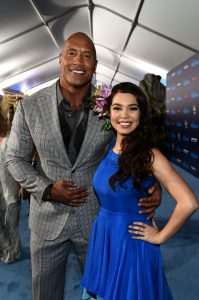 Main messages of the movie:
It is important to recognise that your parents don't always know best.
You cannot satisfy anyone if you yourself are not satisfied.
Positives:
The movie pushed the idea of self-worth and feminism. Even Moana's songs were focused on her realising her self-worth and who she chose to be.
Every song in Moana has great rhythm and beat; the song 'You're Welcome' sung by Dwayne Johnson is sure to be the next 'Let it go' from Frozen.
It was a nice change to see a Disney princess with both parents. Disney has a habit of killing off fathers and mothers to add to the story's plot such as in, Tarzan, Cinderella, Aladdin, and Frozen. But in Moana it's interesting to see how no matter how much her parents try to love and protect her they end up limiting her.
Visually the movie is stunning. It is filled with vibrant colours of the sea, islands and does a great job showing off the tattoos that cover most citizens of Moana's home.
Hopefully, this will normalise the sight of them and decrease the negativity viewed alongside tattoos.
Negatives:
Moana's father had a clear New Zealand accent that differed strongly from Moana's,  it was so noticeable of a difference that it distracted you from the movie itself.
Disney seems to be leading its movies to focus on children instead of a more generalised audience.
Some of the jokes were funny but most only appealed to the kids in the audience.
Walt Disney was famously quoted saying: "We don't actually make films for children, but we make films that children can enjoy along with the parents."
From the way the mother in a seat ahead of me spent most of the movie on her phone, that is no longer true.
Perhaps Disney producers are now headed in a different direction?
Hopefully, they aren't.  There is a huge audience of adults that enjoy animated films that would be disappointed if Disney movies become less enjoyable to the larger audience and more for the 13 and younger.
This movie may have been better received if it was released in the summer instead of mid-winter.
Overall:
This movie rates as a 4/5
The storyline was enjoyable and the characters were loud, colourful, and lovable.
Moana will stand well next to the other Disney princesses; she has the same stubbornness found in Pocahontas and Jasmine. She is easily relatable and a complete joy to watch.
If you'd like a throwback to your childhood, go ahead and book your tickets to see Moana.
Click here to go behind the scenes of Moana.