Black History Month is here and Kingston students have weighed in with their thoughts on how the University has handled the celebrations.
KU students say that despite the variety of Black History Month events on offer, they are not being communicated in a clear enough fashion.
Iqbal Mohamoud a pharmacy second year said: "More information needs to be accessible to KU students during Black History Month, for example posters and flyers and other things to catch your eye on campus, as most people tend not to read emails."
Chantelle, a biomedical science student at the university said: "I feel like they have done a little bit but obviously they could do more. They could for instance have meetings to raise awareness on it."
She continued: "They have books in the library, but they're hidden away. Maybe they could display them clearly when it is Black History Month and then they could put them back where they were afterwards, that would be fine."
A selection of books occupy one table in the library.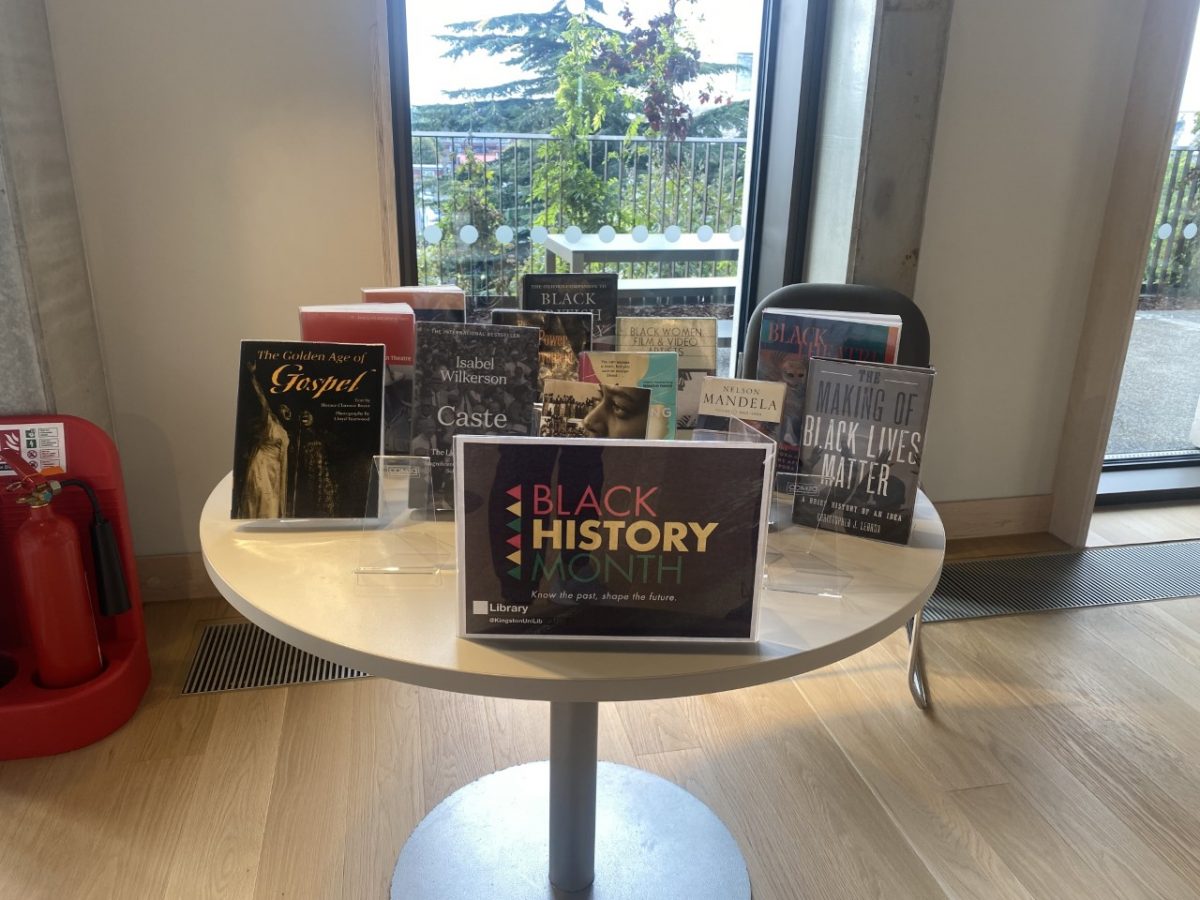 The origins of Black History Month lie in the US where it was first officially recognised by the US government in 1976 and takes place in February. The first event in the UK came in October 1987 organised by Akyaaba Addai-Sebo to raise awareness and celebrate the contributions of black people throughout history.
Delma Mupandanyama, a media and communications student said: "I haven't seen anything, what's the point of raising awareness when things don't change. I don't think the university is doing as much as they could be, and this needs to be built on for future Black History Months."
Mohmed Abdelgadir, a biomedical first year said: "I think the university should do more for black students, especially during Black History Month. More support could be given because some students are disadvantaged, and those people need the added help."
Emmanuella Aduku, a biomedical first year said: "Most people from black communities are disadvantaged compared to other races, let's be honest. I come from a family of six kids so it's difficult for my mum to support us all and if not for student finance it would be impossible for me to be able to study."
Last year the student union at Kingston hosted virtual events throughout Black History Month. This year there are fewer but more varied events ranging from informative to fun for all audiences.
Sasha Henry, a forensic science student said: "I don't think I've seen much for Black History Month, obviously there are emails about doing things for black students but in general, no."
She added: "Maybe if there was a culture day where they brought in people from external catering companies or maybe if we saw the canteen selling food from various black cultures – for example actually get Caribbean people to come and make the food and hire black staff that you can see, just for the month or even a week."
You can explore all the events on offer at KU here.
For help or support with other issues raised in this article click here.