With a Hennessy in his hand, 'One Dance' singer, Drake, finished off his five-show London O2 Arena run on Sunday with some key teasers his 20,000 people audience went crazy for, including his promise to finish his new project More Life in the studio.
His previous shows had Travi$ Scott, who hilariously fell down the hole where Director X's large-scale installation of 'Death of the Sun' emerges from, with Drake simply responding with "that's turnt!"
Let's not forget Dave, Skepta, Giggs, Kyla, Section Boyz and Krept & Konan also made surprise appearances, and if you're not a fan of modern Grime, it isn't really a loss.
DVSN, who's signed to Drake's OVO (October's Very Own) Sound label, opened up for his gig, along with 'Wyclef Jean' and 'Best Friend' artist Young Thug who walked on stage probably higher than a kite.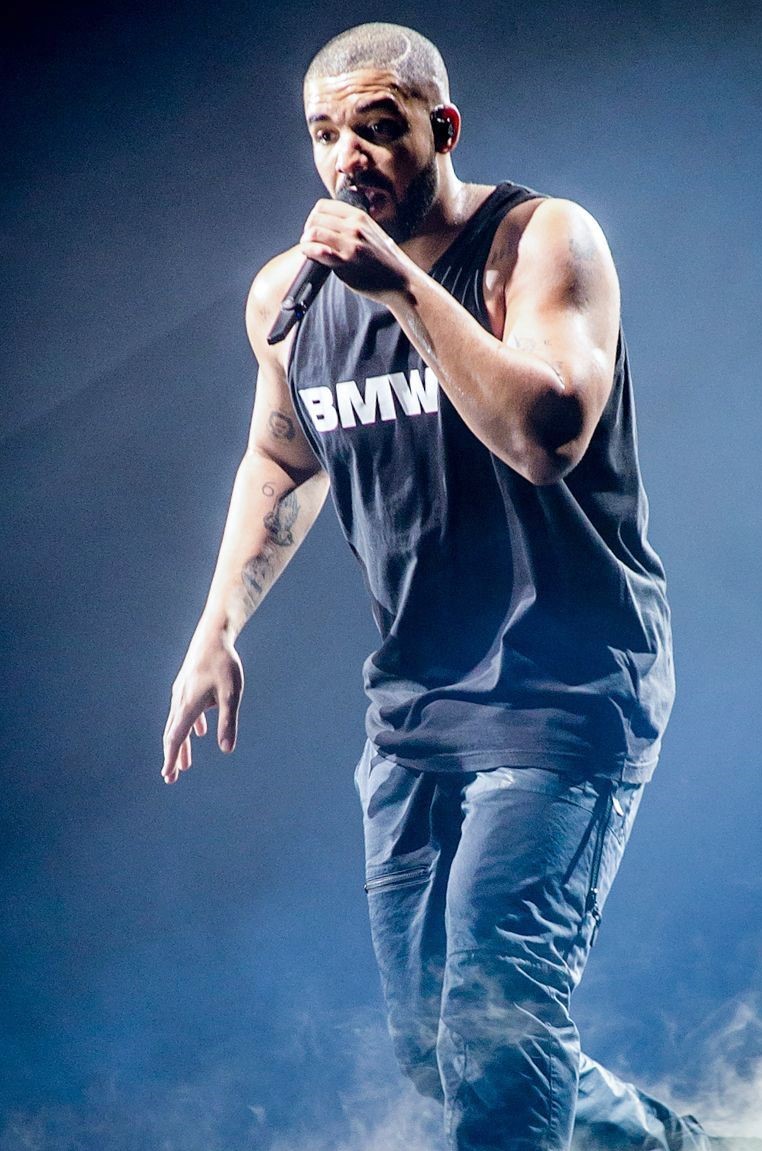 Drake teased the sold out arena about a potential Young Money reunion.
He told the crowd of speaking to Nicki Minaj before the show and said: "We might have to do something special; we might have to do some Young Money reunion shit out here this summer.
"I might have to bring all my friends from America, all my friends from Canada, the whole OVO."
The speculation of a reunion came after Drake shared a picture of Lil Wayne, Nicki, and himself. True fans may be losing their minds, but otherwise, who cares?
Whether you find Drake to be overrated or not, there is no denying that he knows how to entertain.
Even with him being eight shows in on his Boy Meets World European Tour (the name of his tour is still cringe-worthy), he hasn't lost the energy he has always had since he first started out what feels like decades ago.
Thankfully, Drake didn't play every song off his extremely average latest album, Views, and decided to bring his audience through a timeline of his ever changing style.
The wait between Young Thug finishing his last song and Drake emerging for his first song was long and painful.
But then again, Drake fans would gladly wait for days in line to see him show up for three seconds, and he knows this.
It was all worth it to hear him sing his classics 'Headlines', 'Hold on We're Going Home' and 'Trophies' (nothing gets you more hyped up than this).
Visually, the arena looked phenomenal, with hundreds of carefully placed spherical lights changing colours and creating shapes according to what track was being sung.
The arena lit pink, of course, when 'Too Good' came on (Rihanna, where are you?) and not a single soul was sat down or still when the afro-beat inspired 'One Dance' started playing, myself included.
6God, as he calls himself, ended the show with: "OVO Fest London coming soon," and everyone lost their collective hive mind despite the fact Drake has been saying the same thing for the past five years.
All in all, paying the extremely overpriced £80 for a living meme to run through the 6 acting like he's from London was worth every penny, although it cannot be said for everyone who spent double the price to be closer to the stage in hopes of catching his eye.