Oceans apart day after day, most people go insane in having to survive months or even years without having their lover nearby. Can you imagine? No cuddles or kisses in this cold weather but just your partner's face on a phone screen. You'd be almost as lonely as all the singles are on Valentine's Day.
Still, millions of couples choose to fight for their relationship regardless.
Long distance relationships are often classed as impossible or doomed for failure yet many still attempt it, with 33 per cent of LDRs being student relationships.  
The Centre for the Study of Long Distance Relationships in Southern California discovered that about one third of lovers break up during the first three months of LDR. However, some also argue that it increases communication and commitment levels once they stand the test of time.
The same study also found that 70 per cent of long distance couples who did not establish guidelines broke up within six months.
Relationship psychologist, Denise Knowles, recommends for long distance couples to set healthy boundaries in how often they talk and when. This is essential especially when trying to balance the difference in time zones.
"Set parameters but stay flexible within these. While it's good to make your expectations clear, appreciate that they can't be met every time."
Knowles also suggests for couples to strengthen their bond by doing things together even when they are apart as it is important to stay in synch.
"Be creative! Choose to watch a film at the same time, or even send letters and agree to open them together," she said.
The web platform Rabbit allows users to share a computer screen which they can both control. It also has a built in video call feature so this way couples can "netflix and chill" even from far away.
Somewhat crazy or otherwise incredibly swooned, three KU students share their stories with The River on how they met their "Mr. Worldwide" and the impact distance has on their relationships.  Can distance really make the heart grow fonder?
Nicole Chow and Frederick Cull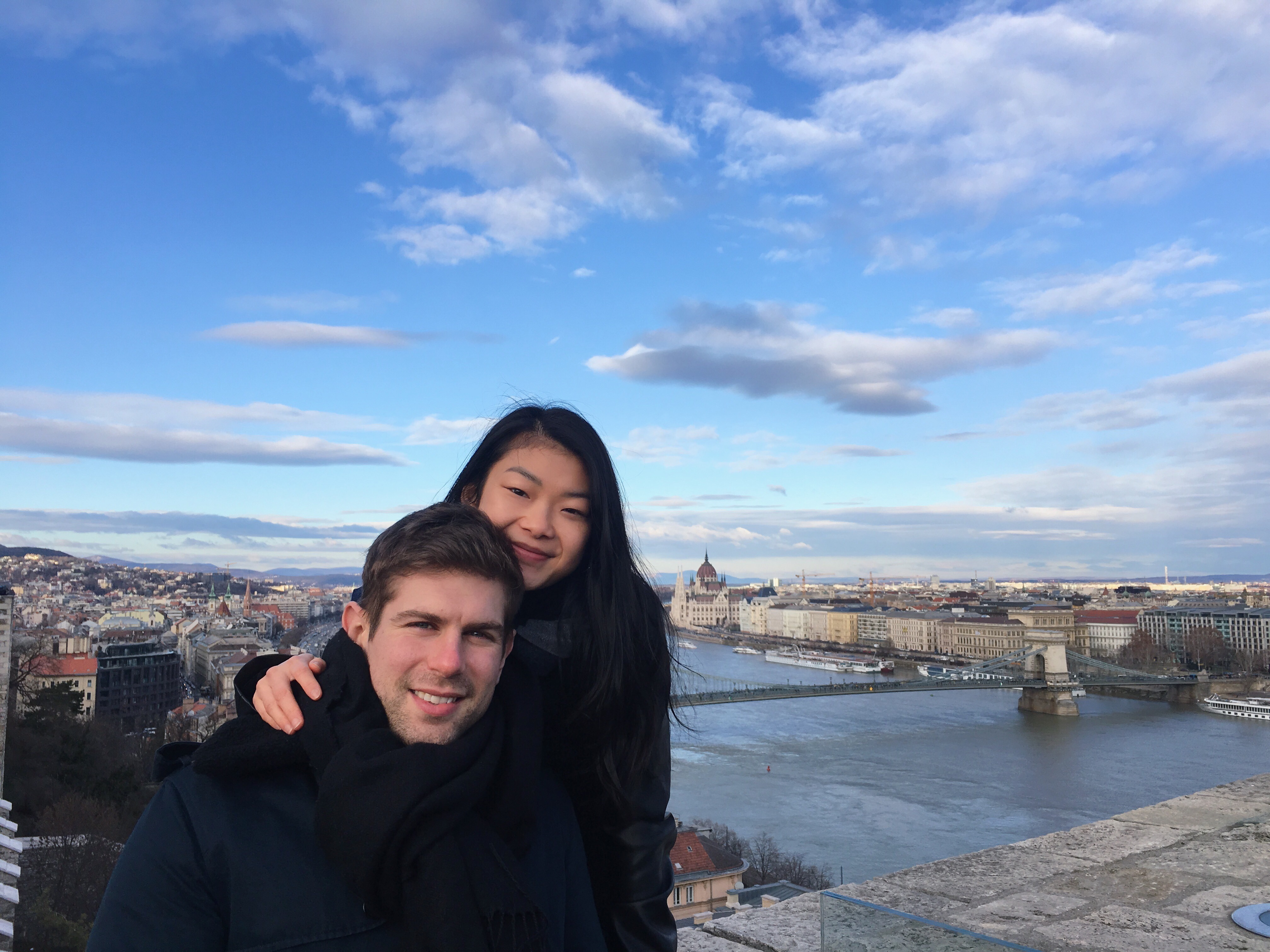 After a surprising chance encounter on Tinder, Nicole had no idea that her swipe for a summer fling would lead to an international relationship.
"My initial thoughts regarding him were that it wouldn't be more than a one night stand. Safe to say it was a pleasant surprise that we ended up talking for hours and spent three days straight with each other upon meeting."
However, it wasn't long before they had to be apart again. While Nicole is in her final of year of her Psychology BA,  Frederick is a professional poker player who is based mainly in Hong Kong and Macau. The 32-year-old also invest in multiple side projects such as artificial intelligence and consulting.
Their 11 year age gap also doesn't faze Nicole, 21, as she believes Frederick possesses a lot of the qualities she was looking for.
"Travelling is a huge one, he's lived abroad most of his adult life and we both completely and utterly love the nature of exploring new places and experiencing new activities.
"There may be hardships or misunderstandings that come with the age gap but that happens to every couple, and it's all about having the patience to learn and move past those times."
A difficulty they face with distance is struggling to convey what they really mean through text message and determining whether something is a joke, sarcastic or serious.
The couple met in August 2018 and have been dating for four months. Nicole will be flying to visit him in Hong Kong this month.
Grace Windsor and Zantino Bustos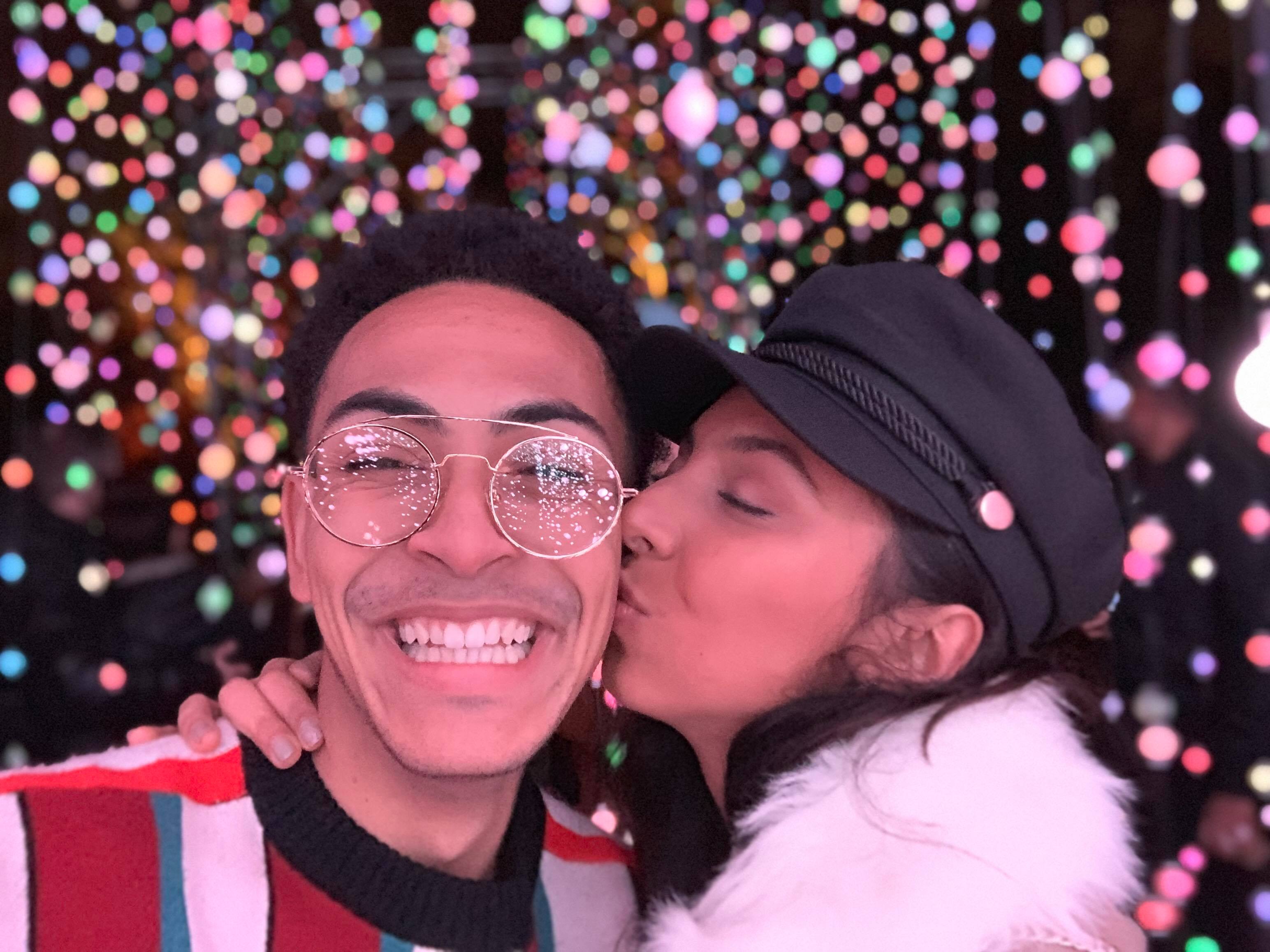 Last year, Grace flew to Southern California to study abroad without any idea that she would meet her significant other.
While studying dance at California State University she met Zantino, also a dancer, through a mutual friend.
"Our friend met me first and she went home to tell him that we would be together in the future. She was right," said the 21-year-old.
With the eight hour time difference, most couples would struggle to communicate on a regular basis. It is hard when one person is ending their day while the other is just about to wake up.
"It's difficult with our busy schedules to find time to speak to each other sometimes. We are also working out who in the future is going to move so that we can be together."
The couple have just celebrated their one year anniversary together in London. Grace was able to show him around the city and most importantly, introduce him to her loved ones. Despite culture differences, her family fell in love with him.
"Long distance can work if you both believe that  it's worth it and are willing to make it work. It takes both people to really love and believe in the relationship," she said.
Kristine Bunayog and Hyungseop Moon 
From K-pop to dramas, Kristine loved everything about Korean culture and through a language exchange app, she met Hyungseop. He was tall, handsome and lived over 5,000 miles away working as an engineer in Seoul. Last summer, he surprised her when he took a trip to see her in London.
"I heard bells ringing in my head and a voice telling me he's the one as soon as I met him," she swooned about the 26-year-old.
Together they spent lazy days watching movies and eating macaroons, which she introduced him too. It wasn't long until reality hit them when he had to return home and they no longer had the comfort of each other's company.
"Thinking about the happiness we will feel when we finally see each other again in person made the moments apart bearable. It was the only thing that eventually stopped me from crying because of how much I missed him."
However, things turned for the better when Kristine was accepted to a study abroad programme in Korea. Last August, the 20-year-old left everything familiar to her and is now living in the same city as Hyungseop for a year. This will be an additional year of her Financial Mathematics with Business BA.
"I'm very thankful for this opportunity. It makes me feel sad thinking we would have distance again but I know it'd be different this time. All the waiting will be worth it."