Love Island has been back on our screens for a week now, and we've already seen a whole lot of hair-flicking, head-spinning, teeth-licking and friend-zoning.
One person quit, another was dumped from the island, and some brand-new couples have formed in the villa.
A mix up
The boys had their fun when twins Jess and Eve arrived Monday night, causing police officer Mike to doubt if he liked 22-year-old Leanne, and scaffolder Callum to doubt if he liked democratic services officer Shaughna.
Luckily Mike came to his senses the next day and opened up to Leanne, telling her how he truly feels. Is it too early to have a favourite couple?
It took Callum several days to admit his feelings for Shaughna, though. Perhaps it was the new 6'3 hunky model Shaughna had her eye on that snapped him back.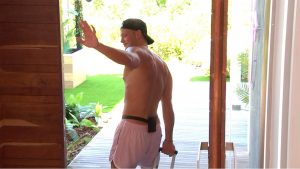 Shock exit
Posh boy Ollie quit after just three days in the villa as he claimed to still be in love with his ex. Seems quite convenient that he quit the day after Ofcom received over 200 complaints for his "hobby" of trophy hunting…
This left Paige single and ready to mingle, especially as two new boys entered the villa.
Meet the new boys
Connagh – "Connagh with a G" or "tall Connagh" turned heads after asking 21-year-old medical PA Sophie, also sister to Saturdays star Rochelle Humes, and Shaughna out on dates. The Welsh wonder flirted and smooth-talked his way into many of the girls' hearts as he was likened to Anthony Joshua. Well, he is a model, of course. 
Finley – While this bearded hunk took Paige and Siannese on a date, he also grabbed the attention of Eve, who tried to get into his good books. So far, he hasn't received as much attention as the other new arrival, but he seems like a sweetheart.
 The couples as of now….
Friday nights recoupling saw a mix up of some strong couples, and it seems as if this will some drama in its aftermath. This time the boys got to pick their lucky lady, with the new lads getting first dibs.
Finley & Paige – After several chats Finely made his mind up that Paige is the girl for him. They seem compatible, so what will the future hold?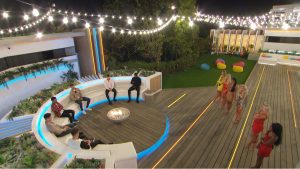 Connagh & Sophie – Ooh this was sneaky but not too surprising. Connagh took Sophie from OG Connor which left the insecure lad fuming… but wait, was that a smile from Sophie? It certainly threw a spanner in the works, and I, for one, can't wait. 
 Mike & Leanne – Well, this was obvious. They are just so cute. The smiles on their faces as they cuddled up to one another just shows how perfect they are. Now, if only they got more screen time. 
Callum & Shaughna – I am glad the couple have reconciled as they could go quite far, but I imagine the green-eyed monster could make an appearance if any new people enter the villa…
Connor & Siannese – Connor was blind-sided when Connagh chose Sophie. The couple were going strong despite their few hiccups. Clearly heartbroken, Connor emphasised that his coupling with Siannese would be just a "friendship". Can he win back his girl? Do we even want him to? 
 Nas & Jess – Nas was also left with little choice as he was previously coupled up with Siannese, who friend-zoned him every chance she got. He had to choose between the twins and opted for Jess as he felt he had a better connection with her.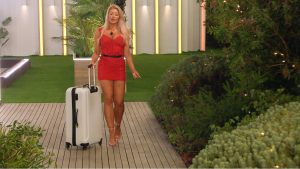 So, who left the villa?
Sadly, it was Eve who left on Friday. Yes, her baby voice and hair-touching may have been annoying, but she didn't get her chance to shine in there.
It was heartbreaking to see the twins separate; you just can't break up a pair.
Maybe Jess will come out of her shell a bit more now, and let her individuality shine through.
So far, there have been a few twists and turns, and it can only get more dramatic from here. Maybe the biggest twist of the week was finding out new boy Finley is only 20!
Roll on Sunday night where the fallout from the recoupling is sure to be fiery.