The Girl In The Spider's Web, based on a novel by David Lagercrantz, begins with a brief introduction to the past of Lisbeth Salander (Clair Foy) and her sister Camilla (Sylvia Hoeks), we are then taken on a seemingly impossible journey through Sweden some 20 years later.
After being unknowingly introduced to Lisbeth as an adult in her dark, sterile apartment we are rushed to the house of a CEO who has been strung up by his ankles from his own ceiling by Lisbeth herself for beating up his wife and having an affair. This leads you to believe that Lisbeth is a heroine to women who fall victim to vile men, saving them from domestic abuse that they are unable to walk away from.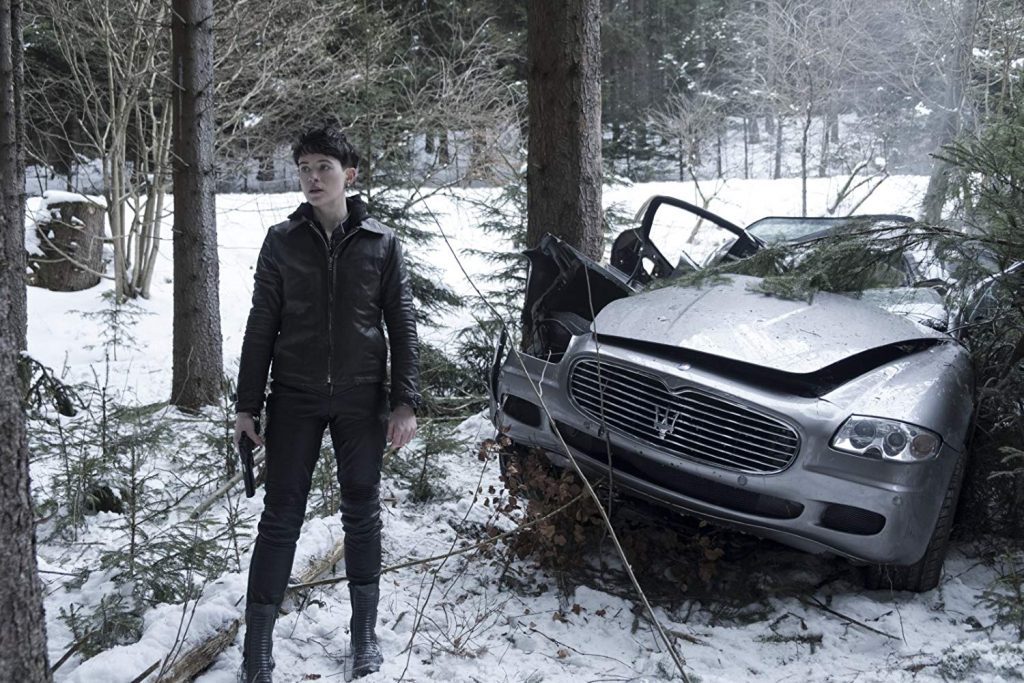 The fast pace of an action film is what keeps you on the edge of your seat fidgeting with impatience. But The Girl in The Spider's Web feels a little too rushed, and at times, difficult to follow particularly when Frans Balder played by British actor Steven Merchant contacts Lisbeth to steal back Project Firefall, a nuclear hacking system that he created so he could stop it getting into the wrong hands.
This is still only the beginning of the film and yet there are so many unanswered questions. How did Frans Balder know about Lisbeth? Is Lisbeth not just a vengeance fighting badass who hurts men who hurt women?
We then start to see references of The Girl with the Dragon Tattoo when Lisbeth goes to find journalist Mikael Blomkvist (Sverrir Gudnason) at his office and asks him for help. We see Mikael Blomkvist become infatuated with Lisbeth again, he agrees to help her and follows her on this James Bond style mission that has become entwined with Lisbeth's family's past.
This film feels incomparable to David Fincher's take on Stieg Larsson's The girl with the Dragon Tattoo. Clair Foy has made Lisbeth into a total badass, with a few obviously haunting problems from childhood she holds her own and can throw a good punch to the stomach, all the while still using her intelligence to hijack computer systems and always be one step ahead of anyone who tries to intercept her plans.
As well as action and Fast and Furious style high speed car chases, there are emotional moments too such as, when we see Frans Balder quickly shut his son August (Christopher Convery) in the shower after hiding in the bathroom of their safe house so he won't see his own father get shot by a man who is part of the group that want Firefall. August is the only person who knows the access code to his father's intelligence system for nuclear codes so Lisbeth has to protect him.
This instinct we see in Lisbeth to protect August proves that she is still sensitive at heart, despite the rough and cold facade of her character. There is still a lot left unsaid about her and hopefully this won't be last we see of Lisbeth Salander. Foy has developed an unstoppable woman who will challenge male dominated action.
Click here for the official trailer