Hate him or love him, Kanye West is one of the greatest revolutionaries of our generation. Whether he is taking the fashion world by storm with his military-esque Yeezy Season shows or selling out Madison Square Garden at $160 a ticket to play half an album through an AUX cable, the self-proclaimed "greatest rock star on the planet" struggles to find shade from the limelight.
Originally titled So Help Me God but littered with track listing and name changes along the way, the recording of West's seventh studio album began in late 2013 and the rap superstar took to Twitter to announce the final name, The Life of Pablo, on February 10. But as the cover asks, which Pablo is he referring to? Picasso? Escobar?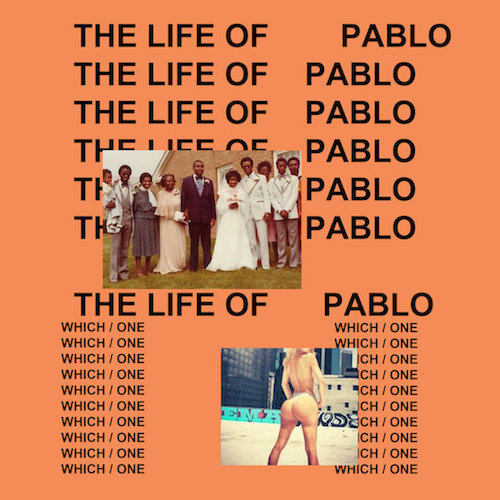 One thing we do know, however, is that it is certain to be one of the most talked about and controversial releases of 2016. After his collaboration with Adidas went platinum last year, Mr West hopes the new album will have similar success. And what better gift to the world on Valentines day than the release of his new record?
Following his performance on the popular US sketch show Saturday Night Live on February 13, Yeezy finally made the 18-track powerhouse available to stream exclusively on Tidal the following day, much to the distaste of fans who use other music streaming services such as Spotify or Apple Music.
The album opens with hip-hop hymn Ultralight Beam, featuring a verse from fellow Chicago native, Chance The Rapper and interjections from The-Dream, Kelly Price and Kirk Franklin. As the opening track unfolds, West utters "this is a god dream" as a harmonious gospel choir echo him, raising listeners' hands to the heavens. The melody slowly swells into a glorious, uplifting sound with pastor-style production that would almost be suitable for a church, with Kelly Price reassuring Kanye that "you'll make everything right".
Drifting into the dreamy state that shapes the first half of the album, Kid Cudi's unmistakable vocals rejoice on the chorus whilst West fights for freedom through a crescendo of auto-tuned whines, singing "I just wanna feel liberated" on the second track of the album, Father Stretch My Hands Pt. 1. This apologetic anthem samples Chicago legend, Pastor T. L. Barrett's 1976 gospel track Father Stretch My Hands, creating a liberating, powerful sound that is made to accompany the sunrise. After a couple of minutes, the track seamlessly transitions into the dark, juxtaposing Pt. 2 with the help of GOOD Music's latest signee, Desiigner, who brings a heavy trap influence to aid Kanye's reflection on his relations with his father. If Pt. 1 is the tree, then Pt. 2 is the rotten apple that fell from it.
Of course, no Kanye West album would be complete without some misogyny. Famous provides us with plenty of it when he opens with the line: "I feel like me and Taylor might still have sex/Why? I made that bitch famous". Co-produced by Swizz Beatz, the track samples Nina Simone's Do What You Gotta Do, resulting in a mix of old and new as Barbadian bad girl Rihanna puts her own spin on Simone's classic on the hook. Couple this with smash hit samples from West's previous albums and the result is an eclectic array of sounds; sounds that come together to illustrate the influence the past fifty years of music have had on the 38-year-old rapper.
Yeezy Season 3/T.L.O.P Madison Square Gardens Event
As the album progresses, Kanye shows us that he is far from a one-trick pony. In the aptly named Feedback, West pairs screeches from Kurt Cobain's basement with a beat that reminisces the style of his chart-topping album Yeezus. Ye' tops off the chaotic mash-up with a narcissistic narrative that serves as an unapologetic ode to his own success. "I've been outta my mind a long time," he shouts. Tell us something we don't know, Kanye…

Following a self-mocking skit that only lasts a moment, West presents what he claimed to be the main reason for the delayed release of the album and perhaps the most highly anticipated song – but also the most underwhelming. Written by Chance The Rapper and Theophilus London, Waves draws a range of vocals from R&B-turned-rap mogul Chris Brown and places them over a euphoric, synthesised backing track. For a song with so much space and potential, it fails to follow any sort of real direction and, instead, leaves the listener searching for something more substantial than Brown's nonchalant wails and whines.
Of course, nothing is perfect. But what makes the album so fascinating is the strange combination of weird and wonderful, and Kanye weaves the two together with elegance on FML. Featuring lurid vocals from The Weeknd, the self-pitying narrative delves into West's thoughts of infidelity while a harrowing beat and grungey outro set the tempo for this sorrowful chapter.
At other times, it is somewhat of a mess. But it is a beautiful one at that. The revamped, Vic Mensa-less version of Wolves is scattered, sporadic and confused, perhaps like the thoughts running through the author's mind. Elsewhere, an appreciative Kanye pays ode to the late David Bowie in the hybrid freestyle track 30 Hours, reminding us of a time when he could be found draped in a knitted sweater spitting over a soul beat.
Kendrick Lamar clearly carries a Compton influence everywhere he goes and it can be found on the groovy, low rider hit, No More Parties In LA. Ye' doesn't have much to say, but who knew Lamar could be so arrogant?
Shortly after, Charlie Heat gives the updated version of Facts a new lease of life before the album closes with the club number Fade, which features Hardrive's 90s house sample Deep Inside.
What makes Kanye West so unique is his ability to create unisons that once seemed impossible. The Life of Pablo is gospel meets grunge. Religious praise meets post-punk. Chicago house meets horror. But this unusual mesh of genres, strangely, all work so well together. For once, West is not stuck in one sonic moment. Instead, a confused Kanye yearns for normality, but he can't quite get it. He extracts influence from the greats of the last five decades to help communicate his message to the masses and the outcome is an avant-garde rap album that is sure to leave behind a legacy.