Are you in need of some exciting activities to experience this weekend? If you are looking for new places to go to with your friends or just need a solo day out then look no further. We have picked out another list of some of the best places to go to in London.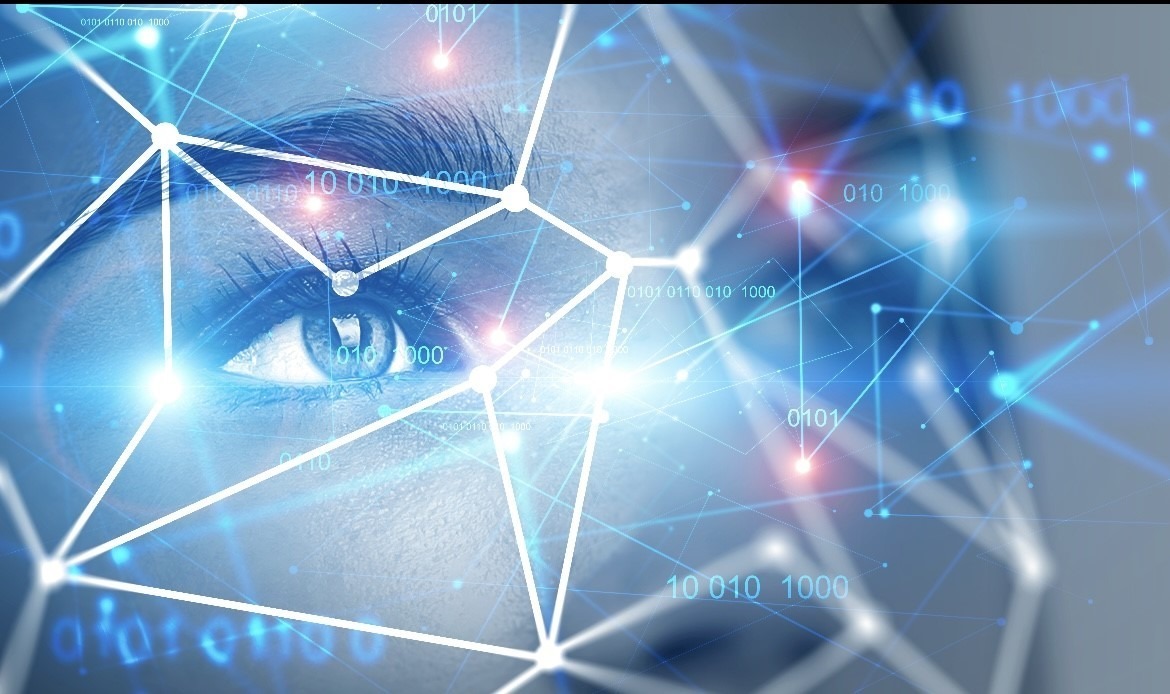 If you are looking for something that is super interactive, then this hyper immersive 60-minute adventure is for you. There are eight rooms with four projectors in each private game box.
They feature 360 degree visuals, touch screen walls, and motion sensor cameras. You can choose from a variety of minigames, whether it's destroying aliens, searching for rare martial minerals, or saving the queen's congress, you and your teammates have the ability to create your own content.
Do you have what it takes to conquer the uniquely experienced escape room?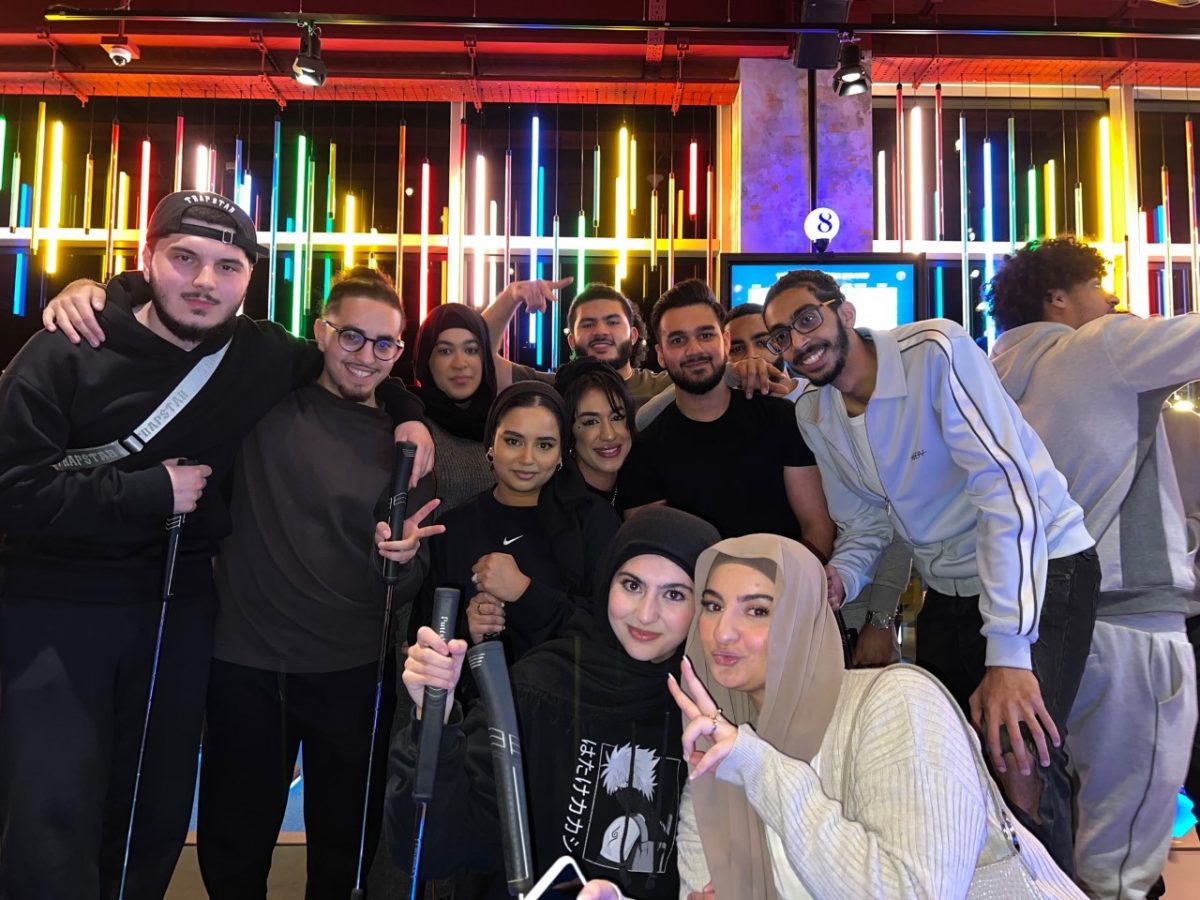 A cutting-edge gaming phenomenon inspired by the traditional concept of mini-golf. This high-tech version includes automatic scoring, leader boards, and intuitive gameplay through sensors.
You will work your way through different courses, such as beer pong, shuffle up and prize hole. Your objective is to compete with friends as the live leaderboard keeps count of your scores. Once you complete each minigame a winner will be determined out of the group.
This social hub also houses a bar with food and drinks along with some great music to uplift your crazy golf experience.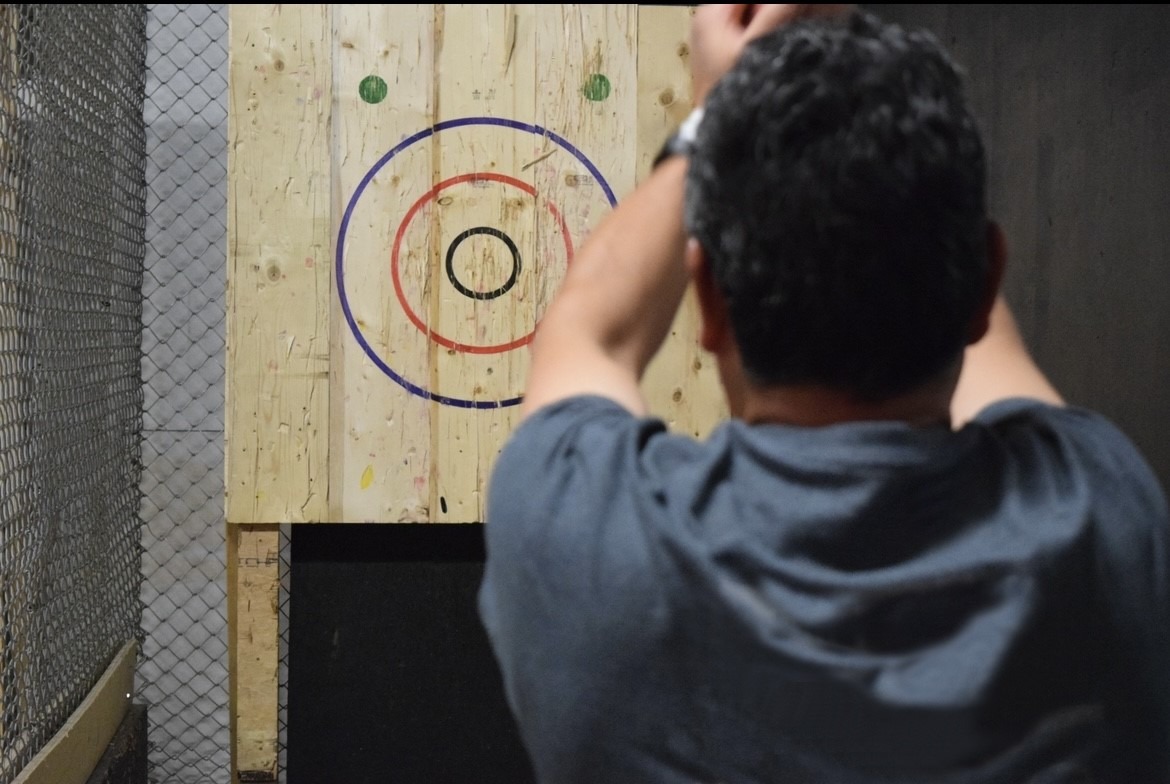 Move over bowling, there's a new competitive sport in town. Technically axe throwing is not new, it might be one of the oldest in existence.
As you enter the building, you are surrounded by heavy-duty walls in what looks like an old warehouse. The objective is to aim towards a wooden target that has three concentric circles. Psst, make sure to aim for the bull's eye, you will thank me later.
Overall, you are guaranteed to want to revisit after your first session, and the beauty of this is while you are competing against each other, you will want to beat your personal previous score.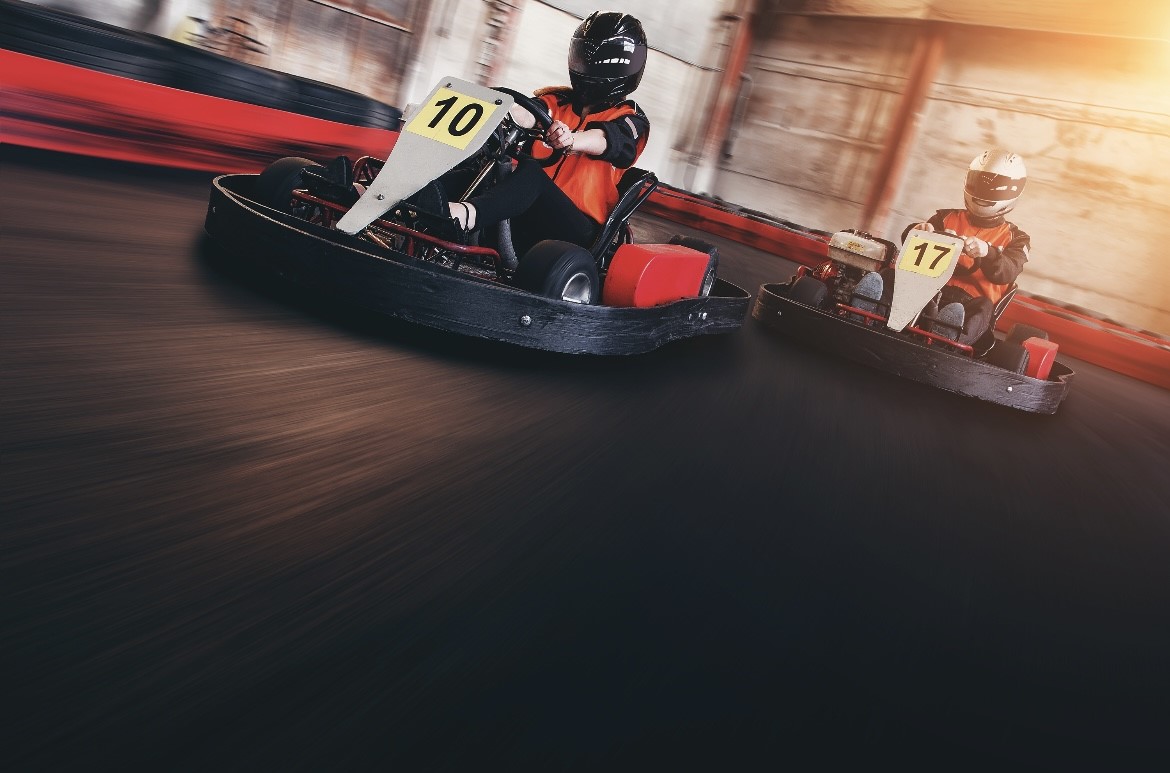 Do you love an adrenaline rush? If yes then this may be the activity for you. Your objective is simply to compete against your opponents to see who will achieve the best lap time.
The eco electric go-karts have replaced the petrol models as they can reach a top speed of 40mph, one of the fastest in the country. With different level changes, and opportunities to overtake your opponents, this is your chance to show who is boss.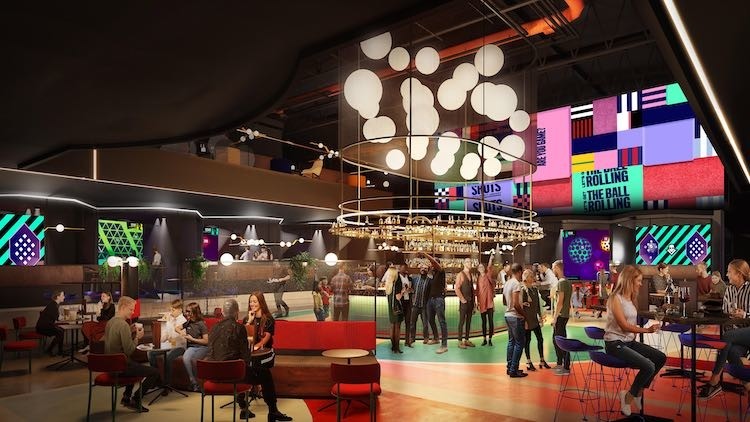 This one is for all you football fanatics out there. Welcome to the first interactive football and dining experience. Your main objective is to kick a ball against a digital wall by hitting different targets and collecting points.
The bigger the group, the more competitive it will be. So, whether you know how to kick a football or not, you are all in with a shot.