The story of Musician Laurie Wright's journey from living on the streets of London to being in the race for the Christmas number one is an uplifting story we all want to hear after a difficult year.
Wright is attempting to break the World Records Of Music LLC's 26-hour world record for the longest busk. He will be busking in Kingston town centre starting at 8am on December 2 and hoping to end at 11am on December 3, to promote his charity Christmas single 'Cold Turkey on Christmas Day'.
The 29-year-old musician has completed 24-hour busks in the past for charities such as Oxfam and for Syrian refugees but aims to take it one step further and beat the world record this time round.
All profits from the Christmas single, released on December 4, will go to Shelter and Young Minds charities which Wright explains have always meant a lot to him.
Wright said: "Shelter and Young Minds are close to my heart because of what I've been through. Mental health and homelessness are so intrinsically linked. So because of my own struggle with mental health as a result of addiction and homelessness, it was something that now I am clean, I needed to give back in some way."
Wright has been in and around Kingston Upon Thames for the best part of 10 years and explained for eight of those years he was homeless and sofa surfing.
He said: "Recently two homeless people died on the streets of Kingston, I have had a lot of friends die in Kingston because of addiction, mental health and homelessness… The money raised will be really important to try and house the homeless and to treat the homeless. I think it is really important we look at the mental health aspect."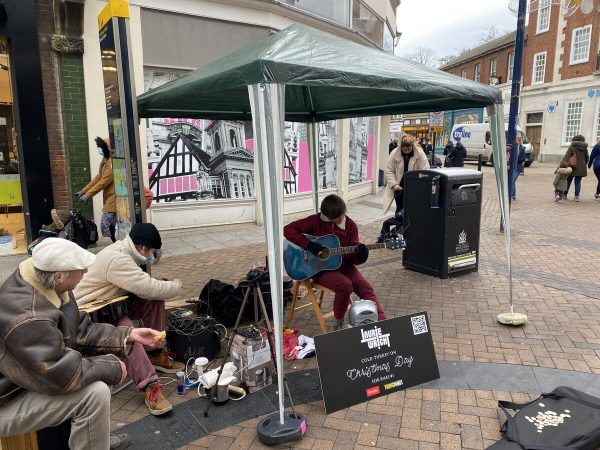 Wright has been clean for a year and the Christmas single is about his time in rehab over the festive period.
He has had support from indie-rock band, The Libertines, who invited him to support them last Saturday night on the Albion Rooms, Margate livestream.
After performing the charity single, the music giants pledged to push it on their social media.
Wright said: "They are my heroes. They are why I picked up a guitar."
Wright explained the highlight of his career was having co-front man Carl Barat singing his song back at him. He said: "It was so surreal…hopefully the next highlight will be getting anywhere near Christmas number one with this single and The Libertines are backing."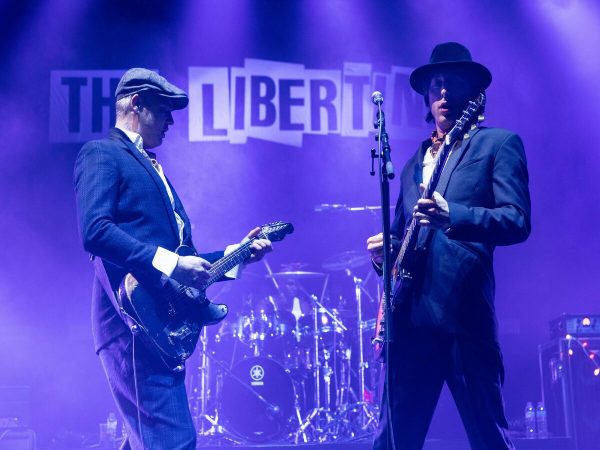 Liam Gallagher and Robbie Williams are two names in circulation for the upcoming Christmas number one, but Wright and his team see the prestigious title as a realistic aim to end a difficult year on a high.
He said: "It's been exciting thus far, but Wednesday is the start of the Christmas number one campaign. I know Liam Gallagher is going for it and it's going to be a difficult journey but hopefully we might do it."
"It is a realistic aim, it's kind of been proved by people jumping on board with it such as big names like Arron Crascall and The Libertines."
Laurie Wright's story is hope for anyone who is struggling with the vicious cycle of homelessness, addiction and mental health issues.
If you need help or support with any of these issues you can contact Young Minds, Shelter or ring the Samaritans on 116 123.