Kingston University began its three-day design market on Wednesday December 6, showcasing the students' work at Knights Park and Kingston Hill.
The market gave students a platform to sell Christmas gifts and personal design projects to the general public, in the hope to attract more students and the Kingston community to the design school.
Hani Dresner, the inventor of Gashtrays, ashtrays in the shape of vaginas, was selling at her third and final Kingston design market and said: "Today's been a good day, somebody came and bought four Gashtrays, and I just got an order from somebody in Las Vegas.
"It's been going really well because I've nearly sold out today, and as this is my last market I wanted this to be a big blow out to say goodbye to Kingston."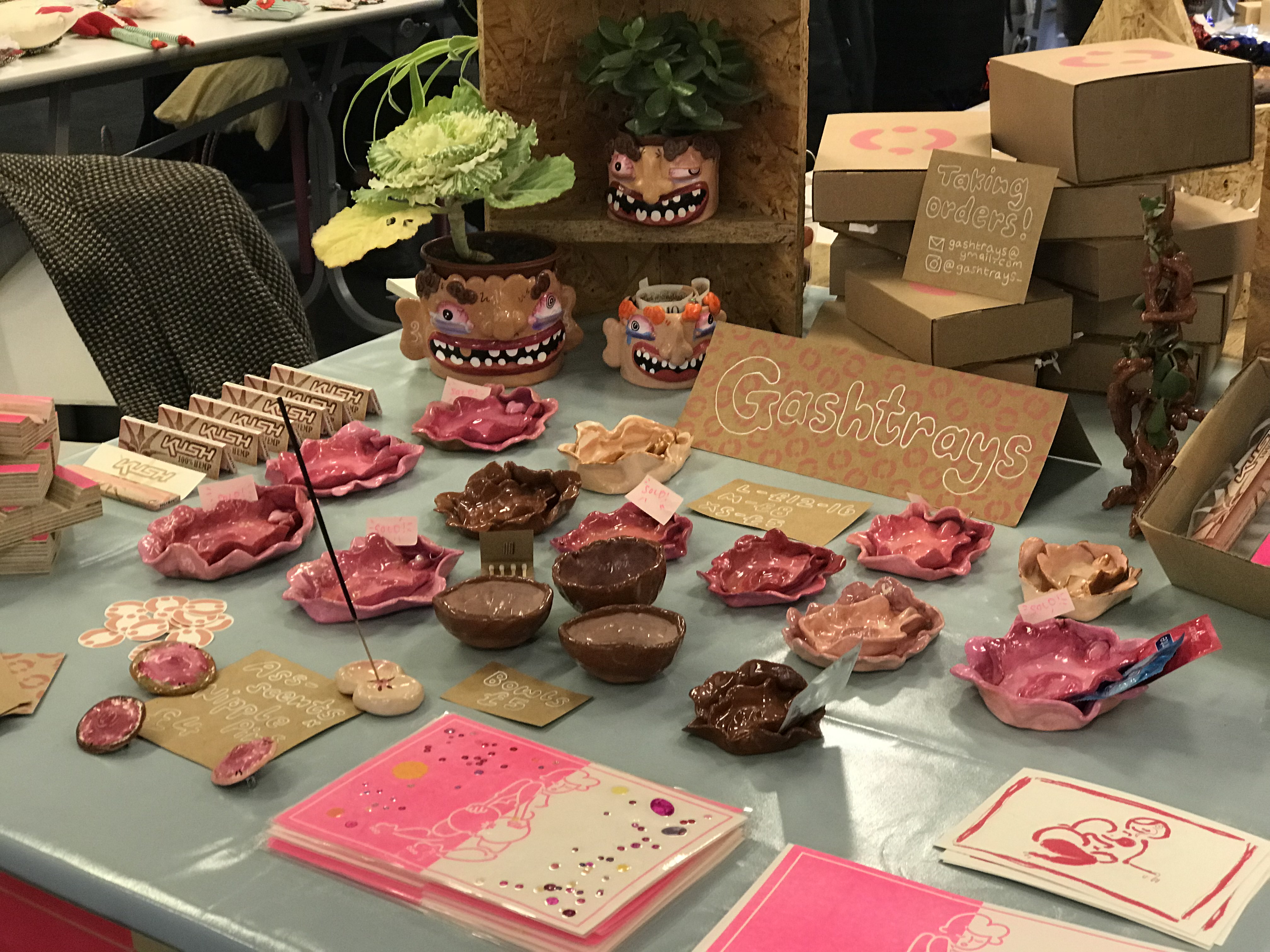 The students'crafts ranged from 50p for biscuits to over £30 for rings and jewellery, however most items were reasonably priced in regards to the effort and hard work that went into making them.
Second year graphic design student Dominic Johnson, 21, hand embroiders designs onto t-shirts, which can take up to an hour at a time to create.
Johnson said: "I needed money, and I thought it'd be nice to spend my time embroidering t-shirts – at points my bankcard was just declined in shops.
By 1pm, Johnson had already sold, for £15 each, nine of his embroidered t-shirts featuring pop-culture designs such as The Simpsons' Millhouse and Mr. Burns, comedy sitcom slogans from the Peep Show and designs inspired by the skate brand Supreme.
Designers were also making and selling customisable earrings, Christmas cards, hand-decorated calendars, ceramics and Christmas stocking gifts.
The market runs from December 6-8.